UC Davis students can get Plan B from vending machine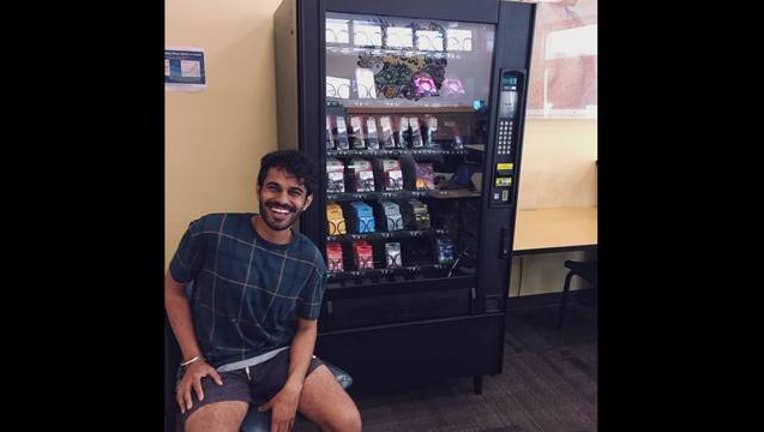 article
DAVIS, Calif. (KTVU) - Earlier this month, UC Davis became one of the few college campuses to offer Plan B, also known as the morning after pill, in a vending machine. It's called "Wellness to Go," and included with the emergency contraceptive is condoms, pregnancy tests, Claritin and Advil.
The launch is the result of a two-year process led by UC Davis student Parteek Singh. It started back in fall 2015 when Singh was campaigning for student government senator. The city of Davis has just one 24-hour pharmacy, and when a friend expressed complications with purchasing Plan B from this location, an idea was born.
The senior managerial economics major carried out the process while serving his one-year senator term.
From concept to creation is a tedious task at such a large university, no matter what the pitch is. The first proposal was rejected and the administration offered up an alternative by making Plan B available in the campus bookstore.
"The main goal was to make this care more easily accessible, so when it was rejected, I wasn't upset," said Singh. "I was glad my voice was heard."
And while there was a sense of accomplishment, more work needed to be done, as Singh believed purchasing from a cashier may deter some potential Plan B buyers. He proposed it again. With crucial help from the campus' health and wellness center, the administration hopped on board. In fact, they funded the entire plan.
"Not many campus administrations would collaborate with things like this," said Singh, noting that Wellness to Go will be available 18-hours per day. "I'm grateful and believe it shows how much this administration cares about student health."
Contraceptive conversations host passionate views that, in many cases, oppose one another. However, on the Davis campus, Singh received an immense amount of support and virtually no direct criticism from the student population.
Plan B was made available for non-prescription purchase in 2013. And by 2014 all restrictions, including age, were dropped on both Plan B One-Step and generic forms. The machine is stocked with the generic form and is available for $30. Like the other offerings, accessibility is the mission, not profit.
Singh praises the help and support he's received from the university and notes that President Trump's threats of defunding Planned Parenthood did not influence his desire to create the on campus Plan B platform. The idea and approval were done before the new administration took office.
Singh has since been contacted by students from various college campuses. They're searching for help, the same way Singh did when reaching out to Pomona College, which houses a similar vending machine.
"I think every college needs this resource," said Singh. "I'm looking forward to working with other students."