UCSF Medical Center holds prom for teen patients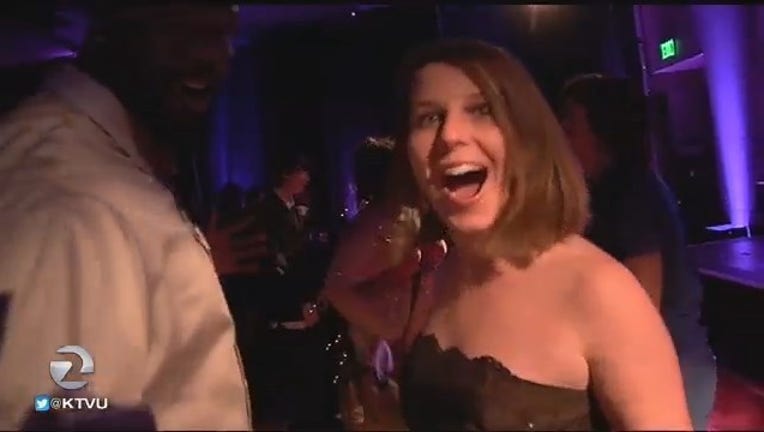 article
SAN FRANCISCO (KTVU) - UCSF Medical Center hosted a special event Friday night that's dedicated to its teen patients - a prom so they won't miss out on such an important occasion.
After weeks of anticipation, teens got ready for the prom with the help of volunteer makeup artists and hairstylists.
There were no short-cuts when it came to ensuring that the teen patients got the full experience, for the rite of passage.
"Being able to forget for one night that I'm sick, that I'm recovering from surgery. It's amazing," said Chayla Fisher, a 17 year old patient.
Getting their nails done and hair styled enabled the young people to escape the confines of their hospital rooms.
"It's definitely been tough," said Lindsey Fontenot, a patient from San Bruno.
The 16-year-old says the hospital's prom will help her cope with feeling left out, because she won't be able to attend her high school prom Saturday night. "I told my mom, I'm sick of being sick," she said.
The teen patients who attended the prom suffer from serious, long-term chronic illnesses including cancer and autoimmune disorders.
"I went through a stage of paralysis where I couldn't move at all," said Meghan Winkle.
But on Friday night, the 18 year old from Oakland could move and walk down the red carpet as the teens , joined by their family and friends , made their way into the prom.
Members of the 49ers were invited as special guests, posing for photos with the teens, pinning boutonnieres and corsages as they helped create once in a lifetime memories.
"This is my senior year. Usually this would be my last prom so I'm trying to make it count," said Joshua Richardson, an 18 year old patient from Fresno.

It's a night for these patients to forget the pain of their illnesses and enjoy being who they are: teenagers.
"In all the movies, it's where teenagers find themselves. Find their love. I feel like I haven't gotten that but hopefully tonight will be something like that," said Fisher.
This is the fifth annual prom held by UCSF, but the first on the new Mission Bay campus.
The teens say this night means the world to them. It's where they can feel normal again and not feel like they are missing out on what it likes to be a teenager.