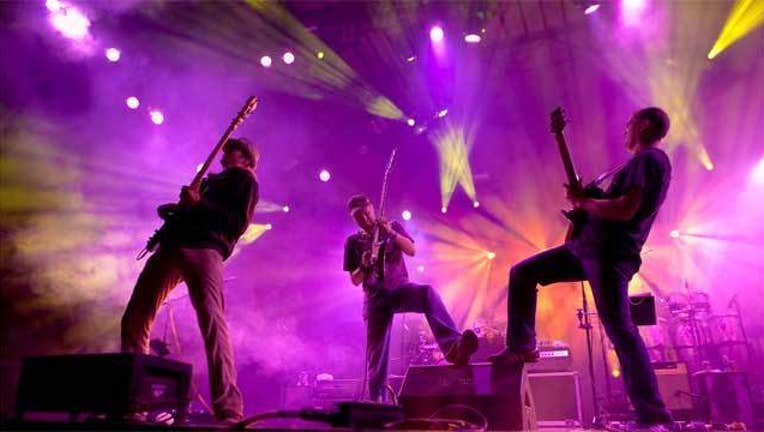 article
Shuttling between styles ranging from straight-up pop and rock to jazz and prog-metal, Chicago-based band Umphrey's McGee has been dazzling audiences with its signature guitar-heavy improvisation and deft musicianship ever since principles Brendan Bayliss (guitar/vocals), Ryan Stasik (bass) and Joel Cummins (keyboards) first came together in South Bend, Indiana, over a decade ago.
After moving beyond its regional fan base with extensive touring and expanding to six members in 2000 with the addition of second guitarist/singer Jake Cinninger, the band began to establish itself as one of the most popular improvisational rock groups on the jam-band circuit. Delving into heavier guitar riffs and intricate arrangements that owed more to prog-rock giants like Yes and Pink Floyd than the Grateful Dead or Phish, Umphrey's McGee has also distanced themselves from the crowd by proving itself to be as accomplished in the studio as onstage with 2006's Safety In Numbers and its 2009 effort Mantis. 
The group remains a popular live attraction with its mix of guitar pyrotechnics and crowd-pleasing covers (everything from Pink Floyd and Led Zeppelin to John Coltrane and Bob Marley). The band focuses on tracks from its latest studio effort Similar Skin when they play this show at the Fox Theater featuring special guest, Bay Area jazz saxophone great Joshua Redman. The Revivalists open the show.