Unspecified 'threat' prompted lockdown at Camp Parks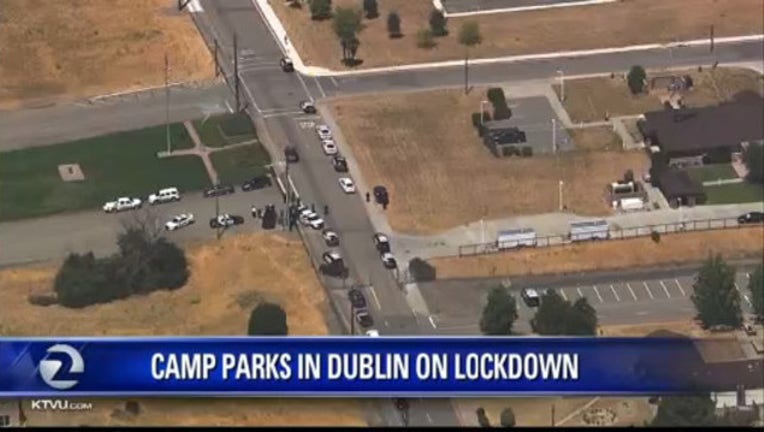 article
DUBLIN (KTVU & BCN) --- Reports of an intruder on the Camp Parks Reserve Forces Training area in Dublin prompted a large police presence to the base on Tuesday.
Sgt. Ray Kelly with the Alameda County Sheriff's Office said the Camp Parks police department received information about a possible intruder on the base around 9:55 a.m. They immediately placed the base on lockdown.
Kelly said the information was then misconstrued that there was a possible active shooter on the property. He said social media played a role in the misinformation and hyped up situation.
Out of an abundance of caution, Dublin PD, Livermore PD, Pleasanton PD, East Bay Regional Parks, and the FBI sent resources to assist in a sweep of the base.
As of 1:30 p.m., Kelly said the base was 70 percent searched and the reports of an intruder were unsubstantiated.
There are roughly 800 employees and approximately 100 buildings on the base. Kelly said lockdowns to surrounding neighborhoods and schools have been lifted and there was no threat to the public.
Camp Parks Reserve Forces Training Area is a semi-active mobilization and training center for U.S. Army Reserve personnel.