Upcoming area code changes for Marin, San Francisco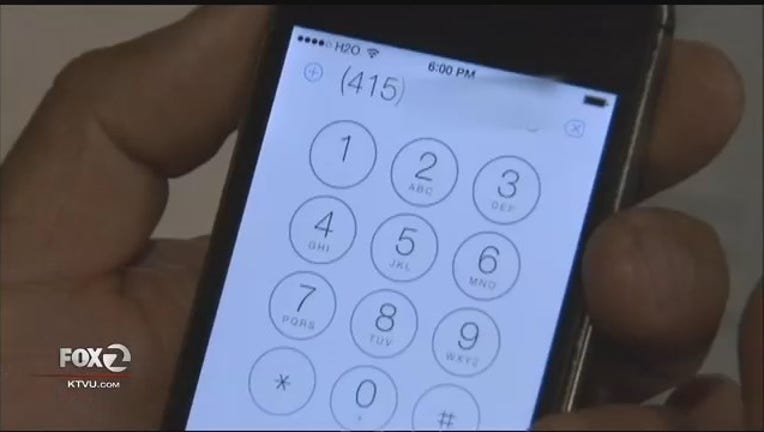 article
SAN FRANCISCO (KTVU) - Starting Saturday, the "415" area code makes way for "628" and that means big changes for phone customers in Marin and San Francisco.
Even when dialing within 415 territory, callers will have to dial 415 before the number, and 1-415 if using a land line phone.
"It's like 510 or 707, you have to dial the 415," explained cellphone dealer Wildredo Sanchez to a customer in downtown San Rafael, who had no idea the area code overlay was happening.
After almost 70 years, 415 numbers are exhausted, and once the last ones are assigned, 628 will replace it.
"628?," repeated customer Binta Manneh of Marin City, '"I thought 415 was the best number for area code, I'm holding onto it!"
For public safety agencies, like Marin County Fire, much of the change was automated. AT&T technicians reprogrammed most numbers via a computer console, instead of manually.
"We can't wait to get calls through, " Deputy Fire Chief Mark Brown told KTVU, "So when it starts Saturday, they need to know they have the 10 digit number in it."
Most folks will get a recorded message: 'call cannot be completed without area code, please try again.'
That is, unless they've thought ahead and already changed their contacts, which Brown finds unlikely.
"No, people procrastinate," he smiled, "but on the other hand, cell phones seem to be making area codes less significant. How many people do you know, who've kept their out of state number on their cell phone even though they're here now?"
As customers figure out the changes, some also savor 415 history.
"To me, originally, my first 415 number was in San Francisco," Bonnie Davis told KTVU, "where I left my heart!"
For phone seller Sanchez, the phase-out will mean some disappointed customers, learning they can't have 415.
"They'll probably be more than upset," he observed, "they're going to be surprised, they'll say 'why?'"
An overlay allows everyone with an existing number to keep it which is far less disruptive than splitting 415 in half.