USGS looks at earthquake outlook for California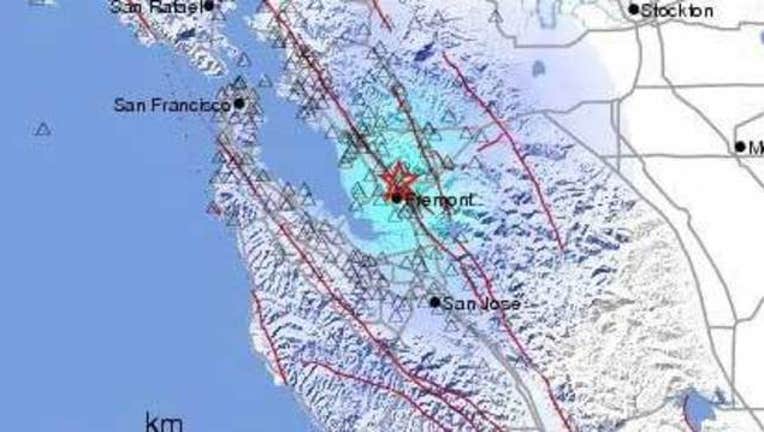 article
WASHINGTON (AP) - Federal scientists forecast that Oklahoma will continue to have the nation's biggest man-made earthquake problem this year but it probably won't be as shaky as recent years.

In its annual national earthquake outlook , the U.S. Geological Survey reported Wednesday that a large portion of Oklahoma and parts of central California have the highest risk for a damaging quake this year: between 5 and 12 percent. The outlook is published in the journal Seismological Research Letters.

Natural elevated quake risks exist through much of California, Seattle and the area where Missouri, Tennessee, Arkansas, Kentucky and Illinois come together, known as New Madrid. Seismologists say Oklahoma's problem is triggered by underground injections of huge volumes of wastewater from oil and gas drilling.

USGS seismic hazard chief Mark Petersen says Oklahoma's recent regulation wastewater injection is starting to work, so scientists slightly reduced Oklahoma's risk this year.

From 1980 to 2000, Oklahoma averaged only two earthquakes a year of magnitude 2.7 or higher. That number jumped to about 2,500 in 2014 then to 4,000 in 2015 as the use of an oil and gas production technique that uses millions of gallons of water boomed. It dropped to 2,500 last year, after Oklahoma restricted volume of wastewater injections, according to the study.

Petersen said he expects shaking to be perhaps slightly less than last year's 2,500, with the highest risk area shifting a bit north and east in the state. Last year also had some unusually big quakes there, including a magnitude 5.8 in Pawnee and a magnitude 5.0 in Cushing.

"We know that already in the first couple months of this year, the rates did come down," Petersen said in an interview. "This is exactly what we wanted."

In a statement last week, Oklahoma gas and oil regulator Tim Baker said the state noticed earthquakes coming down, so his agency issued even more guidelines that further restricted how much wastewater drillers could inject underground.
"There's still a lot of concern in Oklahoma," Petersen said. "You can have additional larger earthquakes that could affect that area."

There are a couple other areas of elevated risk from man-made earthquakes in the 2017 forecast, but they are not as high as in Oklahoma. They are patches in western Texas and along the New Mexico-Colorado border. But several other areas of elevated shaking risk in the past were dropped from this year's outlook because of new regulation, including the Dallas-Fort Worth area, Petersen said.

"That's a wonderful thing that we've been able to make progress," Petersen said.

A large area south of the San Francisco Bay area near Gilroy has the highest natural risk of a big quake based on the part of the lengthy San Andreas fault which seems most active.

Southern California, Seattle and the New Madrid region are at lesser risk, but still bear watching because they all could have large damaging and deadly quakes, he said.

"New Madrid is a constant concern for us," Petersen said. "We know it had a series of large earthquakes."

University of Memphis seismologist Steve Horton , who wasn't part of the study, said the outlook was "reasonable and instructive regarding the likelihood of a damaging earthquake this next year."

But Horton isn't as optimistic about fewer man-made earthquakes in energy drilling areas, saying when the price of oil and gas goes and up and there's more drilling, voluntary guidelines could be ignored.