Vehicle believed to have been carjacked by San Quentin prison escapee found over 200 miles away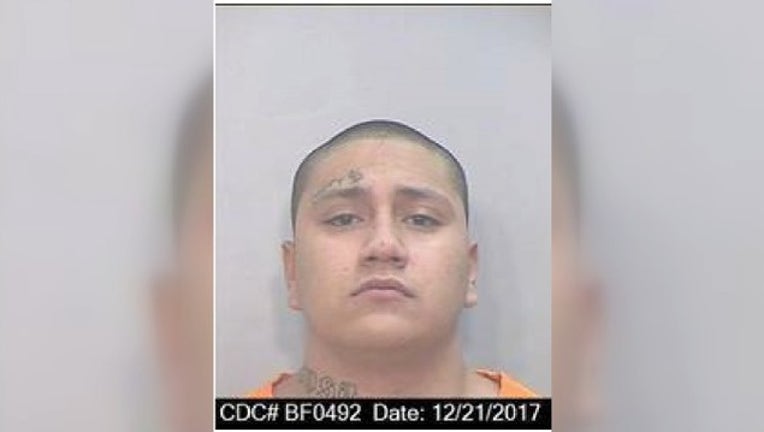 article
(KTVU) - The vehicle that authorities believe was carjacked by an inmate who escaped San Quentin State Prison on Wednesday was found unoccupied on Friday on the side of U.S. Highway 101 just north of Paso Robles, authorities said Saturday.
Shalom Mendoza, 21, was last seen at a Dollar Store in San Miguel at about 4:20 p.m. Friday. He was wearing dark clothing and is not longer wearing his prison uniform. Investigators believe Mendoza is heading towards the Los Angeles area, according to Lt. Samuel Robinson. 
The silver Toyota RAV4 that police believe Mendoza carjacked from a woman in a Home Depot parking lot less than a mile away from the prison was seen passing through the Interstate-80 Bay Bridge Toll Plaza heading towards San Francisco. That was about 15 minutes after the alleged carjacking took place. 
For almost two full days, Mendoza went undetected until he and the vehicle were spotted some 200 miles away. 
And while San Rafael police had not definitively named Mendoza as the primary suspect in the carjacking by Friday, the woman says she has no doubt it was Mendoza who took her car. 
Mendoza was sentenced to five-years in prison a year ago for using a deadly weapon during a Los Angeles County carjacking and evading or attempting. He arrived at San Quentin in April and was assigned to minimum-security inmate work crew in May. 
He is described as 5-feet 5 inches tall, with brown hair, brown eyes and weighs 177 pounds. Mendoza is considered armed and dangerous and anyone who sees him is asked to call 911. 
Anyone with information on his whereabouts should call Special Agent Eric Lauren at (559) 351-3979.
San Quentin is California's oldest prison, opening in 1852. It houses more than 4,100 inmates, including those on death row.
Bay City News contributed to this report.