Vehicle crashes into Oakland 7-Eleven store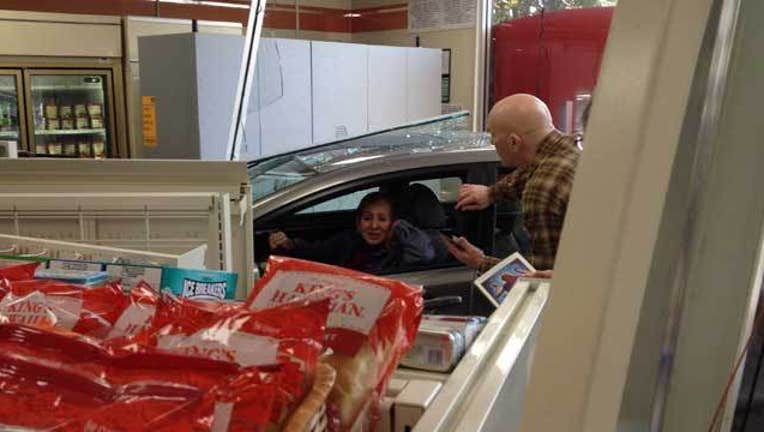 article
OAKLAND, Calif. (KTVU and wires) -- There were no injuries reported late Wednesday morning after a vehicle crashed into a 7-Eleven store in Oakland, according to fire dispatchers.
The incident was reported at 11:57 a.m. at 4193 Piedmont Ave. near the Ridgeway Avenue intersection.
An employee at the 7-Eleven said that the vehicle drove into the store, but nobody got hurt.
KTVU Fox 2 anchor Frank Somerville happened to be driving by the store immediately after the crash and stopped at the scene. He said the driver of the vehicle, an older woman, was still seated behind the wheel when he arrived.
He and other two bystanders approached the car and asked the woman if she was alright. While she kept repeating "I'm so scared, I'm so scared," she was not injured.
Shortly afterwards, police and fire units arrived and cleared the store. The 7-Eleven sustained significant damage, but so far there was no announcement if the damage was cosmetic or if the accident had compromised the structure.