VIDEO: sheriff's vehicle hits woman at Stephon Clark protest, then drives away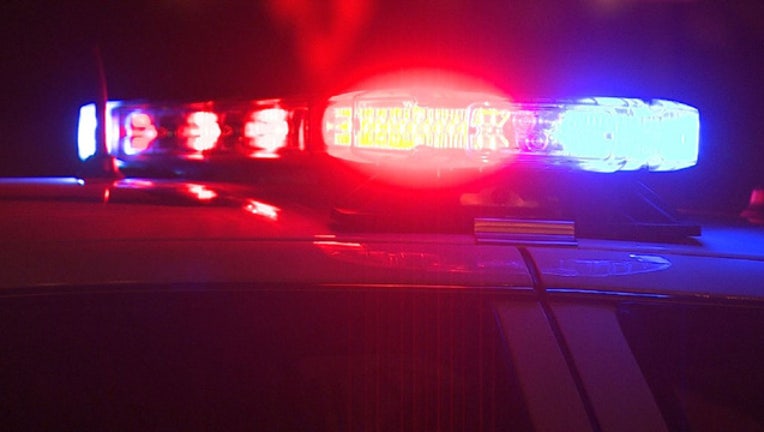 article
OAKLAND, Calif. (KTVU) - A police vehicle struck a 61-year-old woman Saturday night in Sacramento as it drove away from protestors demonstrating against the police killing of Stephon Clark. The vehicle did not stop after hitting the woman. 
Wanda Cleveland is a well-known Sacramento activist who was participating in the demonstration. She was hit by a Sacramento County Sheriff's Department vehicle on Florin Road and was taken to the hospital where she was treated and released.
"He had to have known he hit me," Cleveland said, per the Sacramento Bee. "I went flying through the air."
The collision was captured on video by Guy Danilowitz of the National Lawyers Guild. The video shows a crowd of protestors surrounding the sheriff's vehicle. A sheriff's deputy sounded his siren and told the protestors to move.  
"Back away from my vehicle," a deputy said into a loudspeaker before moving through the crowd and driving away.
A second sheriff's vehicle followed and struck Cleveland. She told the Sacramento Bee her arthritis was bothering her so she began walking toward the curb after the first vehicle passed. And then the second vehicle abruptly accelerated without warning, she said.
Sacramento County Sheriff's Department spokesman Sgt. Shaun Hampton acknowledged the incident Sunday morning. In a news statement, Hampton said "vandals in the crowd" caused "scratches, dents and a shattered rear window" to the sheriff's car, per the Sacramento Bee. 
Cleveland spoke with a Bee reporter from the hospital and said she believes it was a hit-and-run. "If I did that, I'd be charged," she said. "It's a disregard for human life."
Marchers were demonstrating as part of days-long protests following the killing of Clark, an unarmed black man shot eight times by Sacramento police on March 18. An autopsy report released Thursday revealed Clark how many times Clark was shot, mostly in the back. Since the news the protests have become tense. 
Cleveland is part of a group of activists that has reportedly attended almost every City Council meeting for the last three years. She often speaks on homelessness and is a fervent speaker, according to the Bee. 
"You don't see Wanda jumping on top of cars," said friend Ashley Crabtree. "She is a sweet lady and she was just out there trying to change things."