Vince Lombardi's sweater found in Goodwill bargain bin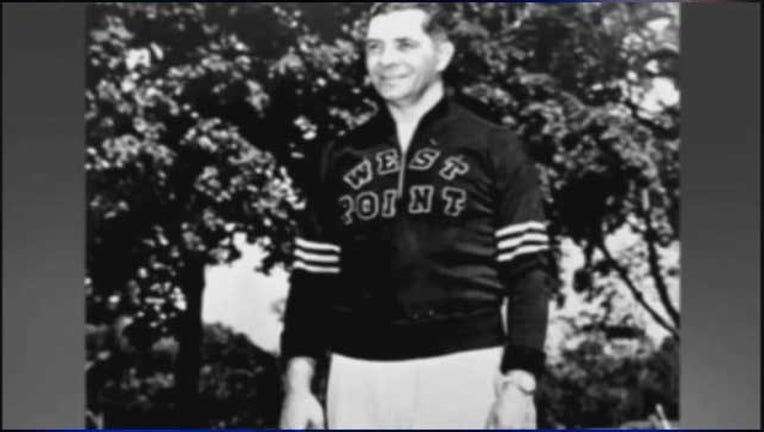 article
ASHVILLE, N.C. (KTVU and Wires) – A sweater belonging to legendary Green Bay Packers coach Vince Lombardi has been discovered in a discount bin at a North Carolina Goodwill store.
Sean and Rikki McEvoy, who own a vintage clothing store in Knoxville, Tenn., were rummaging through some sweaters at a Goodwill store in Ashville last June when they came across a well-worn West Point sweater.
Long before he graced the sidelines for the Packers, Lombardi was an assistant coach at the military academy.
Sean McEvoy said he was watching a Lombardi documentary when he saw an image of the coach wearing a West Point sweater.
"I said to my wife, 'We have a sweater just like that,'" McEvoy told WLOS television. "Wouldn't it be great if it was actually Vince Lombardi's?"
Rikki said she remembered there was a label in the sweater bearing Lombardi's name.
"My heart kind of sank into my stomach a bit." Sean McEvoy told the television station.
Sean McEvoy soon found himself driving to Dallas and meeting with a rep from Heritage Auctions, who verified the sweater's authenticity
The McEvoy's 58 cent investment was now a piece of football history with a value of $20,000 or more.