Warning issued after rabid bat found in Livermore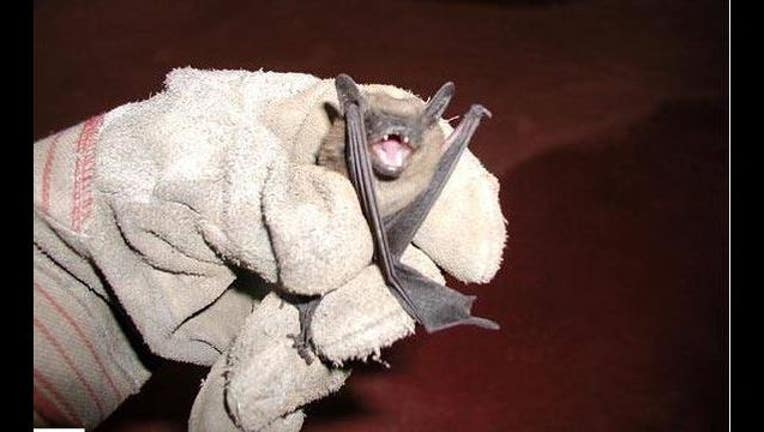 LIVERMORE , Calif. (KTVU and wires) – Health officials issued a warning Wednesday, cautioning Livermore residents to be on the lookout for family pets acting strangely after a bat tested positive for rabies.
Officials said the bat was found at about 3:00 p.m. April 28th clinging to the outside of the resident's home.
Animal Control responded to the call of a sick bat and felt that the bat was behaving abnormally.
It was the fifth rabid bat discovered so far this year in the East Bay. Four bats were discovered over a one week period in March. Two of the rabid bats were from Fremont and the others were from San Leandro and Sunol.
Animal Control officials warned residents that the rabies virus is carried in the saliva of an infected animal and is transmitted when the saliva comes into contact with an open wound or mucus membranes – such as eyes, mouth or nose.
The first sign of rabies in an animal is change in behavior. Other symptoms include staggering, convulsions, spitting, choking, frothing at the mouth and paralysis.
Animal Control is advising anyone who finds an ill or dead bat or skunk not to touch it and call Animal Control at (925) 371-4848.
Anyone who has contact with or is bitten by a bat should seek medical attention and call the county health department at (510)567-6800.