Warriors guard Stephen Curry meets with President Obama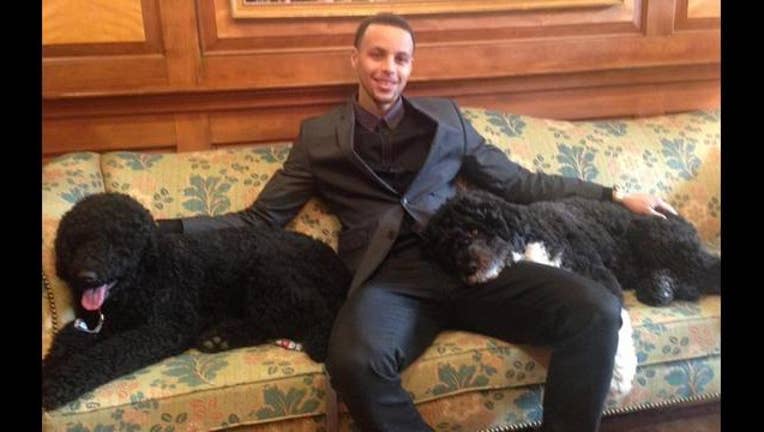 article
WASHINGTON, D.C.--Golden State Warriors guard, Stephen Curry met with President Obama today during a visit to the White House to celebrate progress in the global fight against malaria.
Curry has been a longtime supporter of the United Nations Foundation's 'Nothing But Nets' campaign.
The NBA star, who leads the league in three-pointers, even donates three bed nets to the campaign every time he makes a three-pointer.
While speaking at the event, Curry also met with the President to discuss the launch of the next six-year strategy in the U.S. President's Malaria Initiative to reduce malaria-related deaths around the world.
The Golden State Warriors have also announced that during the March 8th game against the Los Angeles Clippers, the team will host 'Nothing But Nets' day.
That means for every special event ticket purchased the team will donate a life-saving insecticide-treated bed net to the campaign.