Warriors introduce two new draft picks who are eager to play with the best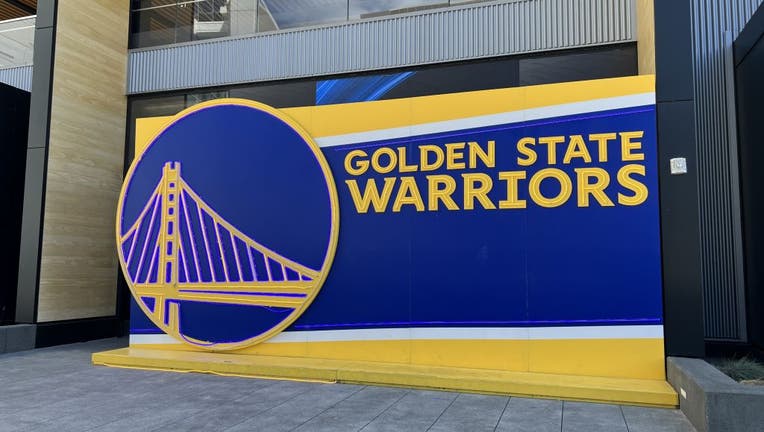 article
SAN FRANCISCO - The Golden State Warriors introduced their two newest draft picks at Chase Center Friday afternoon. 
It was a short but revealing introduction.           

Santa Clara Broncos star Brandin Podziemski became a Golden State Warrior, as the 19th pick in Thursday's NBA Draft. Trace Jackson-Davis was drafted 57th.
Both projected confidence without a hint of arrogance; perfect for the Warriors where personal character has a very high priority. 

"Two really productive college players that have a proven track record that shows the work they've done, and to bring that into the mix for us is something that we value," said brand new Warriors General Manager Mike Dunleavy. "Throughout their college careers where we felt like they'd be great for the Warrior program."
Podziemski's record speaks for itself, especially shooting and scoring on almost 44 percent of three-pointers per game.
Dunleavy invited the media in to meet Podziemski and Jackson-Davis first-hand Friday. Both rookies said they will soak in the intelligence and wisdom of older players. 
"I think I'm a pretty smart basketball player and the Warriors have a lot of smart basketball players as well, so I think it's a perfect fit both ways," said Podziemski. "Going forward, you know, I get to play alongside the two best shooters in the world. So, I can't wait."
"Just being a sponge and being able to absorb all the knowledge the veterans have. They like to play in space and me and him both like to pass the ball. And we're very unselfish players," said Jackson-Davis.  
They are both highly talented additions who will put on a Warriors attitude on the court. 
"When you're in between the lines, I feel like I'm a different person, I'm a competitor, so just try to attack and rip the room off is the biggest thing for me," said Jackson-Davis.