Watsonville encourages residents to observe King Tides this weekend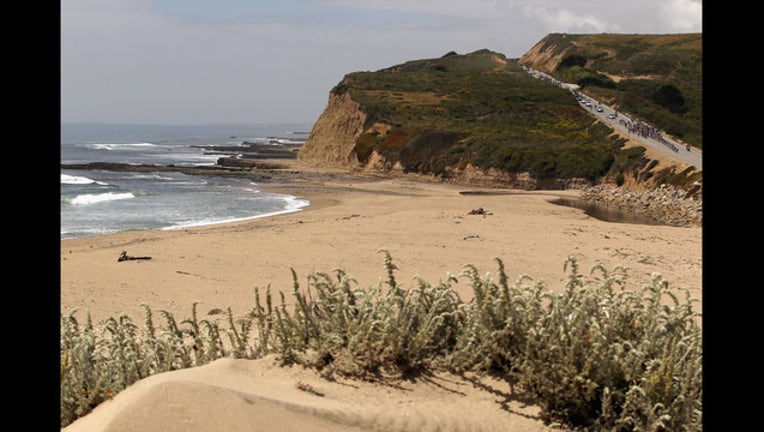 article
WATSONVILLE, Calif. (BCN) - With no chance of rain this coming weekend, the city of Watsonville is encouraging their residents to participate in documenting the King Tides that will combine with the year's first supermoon this weekend.
King Tides occur when the Earth, Moon and Sun are aligned at their closest points, resulting in the largest tidal range seen over the course of the year according to Watsonville's Environmental Projects Coordinator Rachel Kippen.
On New Year's Day high tide will take place at 9:25 a.m. and low tide at 4:25 a.m. The following day, high tide will come at 10:13 a.m. and low tide at 5:09 p.m.
The city has regularly been trying to educate their residents about the changing shoreline and a glimpse into what rising sea levels may mean for them in the future. 
Kippen explains there are times of heavy downpour during most winter King Tide seasons, preventing people from observing the natural phenomenon. Due to this unique opportunity, the city is asking residents to share photos with the California King Tides Project and tag them on Facebook.
According to the National Oceanic and Atmospheric Association (NOAA)'s 2018 weather prediction report, Watsonville appears to have a chance of either a wet or dry winter. This uncertainty is especially concerning for this area that sits in historical floodplains. 
Kippen stressed in her statement that the city still provides resources for residents interested in supporting climate change relief and modification efforts. 
These resources include but are not limited to hundreds of sandbags available at Fire Station .1 on Second Street that can be placed in areas prone to flooding and water-conserving plumbing to reduce the city's energy footprint.
For information on the city's water conservation resources, visit https://www.cityofwatsonville.org/717/Business-Resident-Water-Conservation-Res. Forinformation on central coast energy services, visit https://www.energyservices.org/index-srv.html.