'We have reached peak Bay Area:' Tesla licence plate reads DNTBIP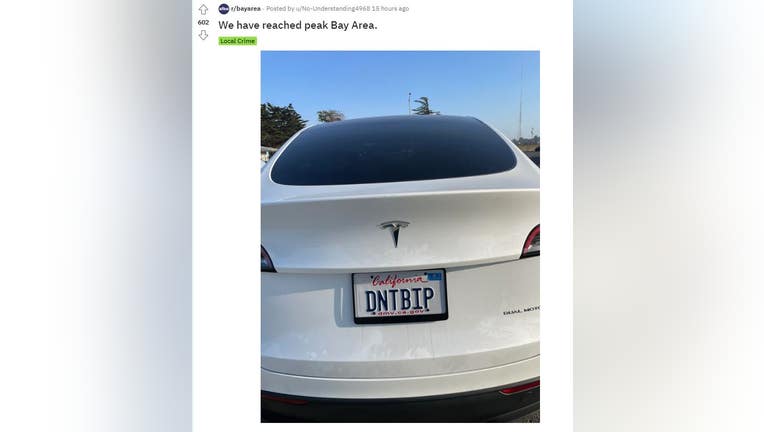 article
OAKLAND, Calif. - A post on Reddit is sure to hit home with many Bay Area residents whose cars have been broken into or who fear that their windows will be broken when they return to their vehicles.
The headline of the post reads: "We have reached peak Bay Area" over a photo of a white Tesla bearing a license plate with the letters: DNTBIP.
That's short for "don't bip," the slang term for breaking into a car and stealing whatever's inside. It stands for "burglary in progress." 
San Francisco supervisors held a meeting on Thursday to address car break-ins, which total more than 10,000 in the last year in the city. 
Plenty of people had something to say about the post, mostly that it's an invitation for a bipping. 
"Just asking for it," one user wrote. 
"Bro dat aint gone work," another person posted.  
And another wrote: "Honestly, this is kind of dumb. It will probably make people bip their shit more. I hope I'm wrong tho." 
KTVU reached out to one of the owners of the car, who said they preferred not to comment.