Here's what is open and closed on MLK Day 2023
The United States marks Martin Luther King Jr.'s birthday on Monday, Jan. 16, an official day of service and a celebration of the civil rights leader's life and legacy.
Since MLK Day is a federal holiday, first approved in 1983, government offices, services, and some businesses will be closed on Monday.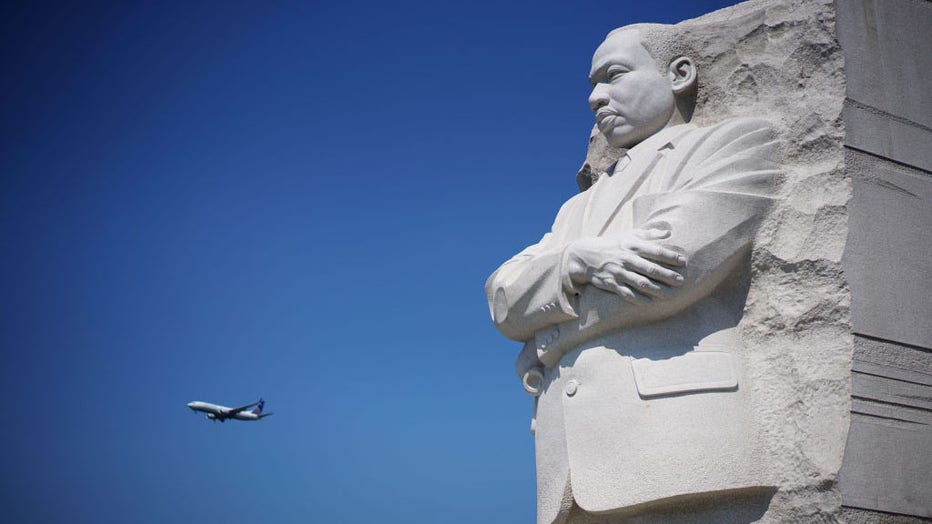 The Stone of Hope statue is seen at the Martin Luther King Junior Memorial in Washington, DC on July 2, 2018. (Photo by MANDEL NGAN/AFP via Getty Images)
Here's what will be open — and closed — on Jan. 16, 2023:
Mail delivery
Post offices will be closed on Monday, which means mail and packages won't be delivered by the United States Postal Service.
However, most FedEx services are open on Jan. 16, as well as UPS services and locations.
RELATED: The Embrace statue unveiled in Boston on MLK weekend
Banks
The Federal Reserve is observing the birthday of Martin Luther King Jr., which means most banks will be closed.
Banks are not required to close on federal holidays, but many do. Check your local branch before visiting.
Additionally, the New York Stock Exchange and Nasdaq will be closed.
RELATED: NBA to celebrate MLK Day with games, events Monday
Court and government offices
All federal offices will be closed. However, at the state government level, some may still be open.
Courts will likely be closed, too. Check with your local branch before visiting.
RELATED: Americans should 'pay attention' to MLK's legacy, Biden says in Ebenezer sermon
Retail
Most grocery stores will be open, as well as chain restaurants and big-box retailers. 
But as with other major holidays, private retailers may choose to be open or closed, or amend their hours. Customers should check with their local destination on Monday before visiting.
This story was reported from Cincinnati. Megan Ziegler contributed from Detroit.