'When will enough be enough?' California politicians outraged over latest deadly school mass shooting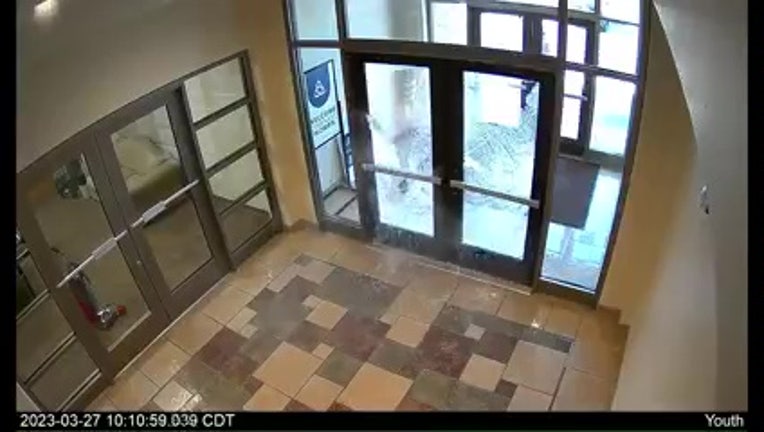 article
OAKLAND, Calif. - The latest mass shooting in the U.S. happened at a private school in Nashville, Tennessee on Monday. The shooter killed three nine-year-old children and three adults, who were all in their sixties. Police have released edited surveillance video of the shooter, shooting their way into the school. They have also since released the suspect's photo and identity, along with the identity of the two officers who shot and killed her. 
The chorus among prominent California Democrats was clear; they've more than seen enough. Often times in their somber posts about the tragedy on social media, they looked at their Republican counterparts in Congress to stand with them and act on gun violence. 
Sen. Dianne Feinstein rhetorically asked, "When will enough be enough? When will members of Congress be ready to say they don't want weapons of war on our streets and mass shootings in our schools?" California's longest serving senator added that the types of weapons the shooter was armed with, would "likely be illegal if the Assault Weapons Ban was still in effect." 
Feinstein, who is not seeking re-election next year, said six more families have been torn apart because of gun violence after today's mass shooting. 
California Governor Gavin Newsom scathingly quote tweeted Sen. Marsha Blackburn from the state of Tennessee. Blackburn said she was heartbroken over the shooting at Covenant School. The senator said her office was in contact with federal, state, and local officials and that they are ready to assist. That response did not sit well with Gov. Newsom who retorted: "You received $1,306,130 in donations from the NRA. You voted against the most recent bipartisan gun package in June." 
He then used her own words against her. "If you're so 'ready to assist' – start by doing your job and passing commonsense gun laws that will help prevent tragedies like this one today." 
MORE: Nashville school shooting: Suspect who killed 6 drew maps, surveilled campus, police say
Congressman Ted Lieu, who represents California's 36th District, commented on the fact that the House Judiciary Committee, chaired by Rep. Jim Jordan, was postponing a scheduled markup of a Bureau of Alcohol, Tobacco, Firearms and Explosives pistol brace rule, due to the shooting. 
Lieu tagged @JudiciaryGOP, stating: "If you truly believe America would be safer if more people had an AR-15 and pistol braces, then you would hold the markup and have the debate, not run away from it. But in your hearts you don't actually believe the NRA talking points you spew, do you? Cowards."
Mica Soellner, a journalist who reported on this, said Rep. Jordan accused Democrats of "politicizing the tragedy," according to staff members.
East Bay Congressman Eric Swalwell had earlier commented on the Judiciary Committee's resolution scheduled for Tuesday, but now postponed, and said they must "cancel this hearing now."
"The right to be free from fear in the classroom and return home after school is greater than the right to unrestricted weaponry," Swalwell tweeted. As far as the postponement, Swallwell noted the GOP fears the optics not the policy, "That is consciousness of guilt," he said. 
Rep. Barbara Lee, who recently announced a bid for U.S. Senate, said she was heartbroken by the tragedy. She commented on how commonplace mass shootings at schools has become. 
"Each day Congress doesn't act is another day our children's safety is in jeopardy. This cannot be normalized," Lee wrote.
Meanwhile, President Biden praised first responders in Nashville from the White House. He also called on Congress to pass the Assault Weapons Ban. Last year, the president signed what has been called the most comprehensive gun bill in the last three decades following the mass shootings in Uvalde, Texas and at a supermarket in Buffalo, New York. Congress appears unlikely to pass any further gun-control measures.