White House celebrates birthday as Barron Trump turns 12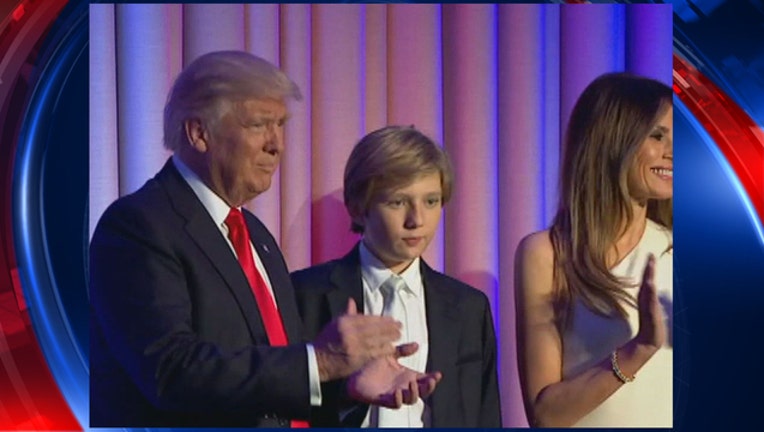 article
WASHINGTON (AP) - The White House is celebrating a birthday: President Donald Trump's son Barron turned 12 on Tuesday.
Barron is the youngest of the president's five children, and he's a sixth-grader at a private school in Maryland.
There was no immediate word from the White House on how the president and first lady Melania Trump are marking the occasion.
The White House has asked the news media to respect their son's privacy, but the president sometimes weaves stories about Barron into his public discussions.
Trump agreed with a lawmaker after the Florida school massacre that violence in entertainment and video games should be examined, and he mentioned Barron. He told lawmakers at the White House that he asks himself "How is that possible?" when he sees some of what Barron watches.