Willie Nelson with Alison Krauss and Union Station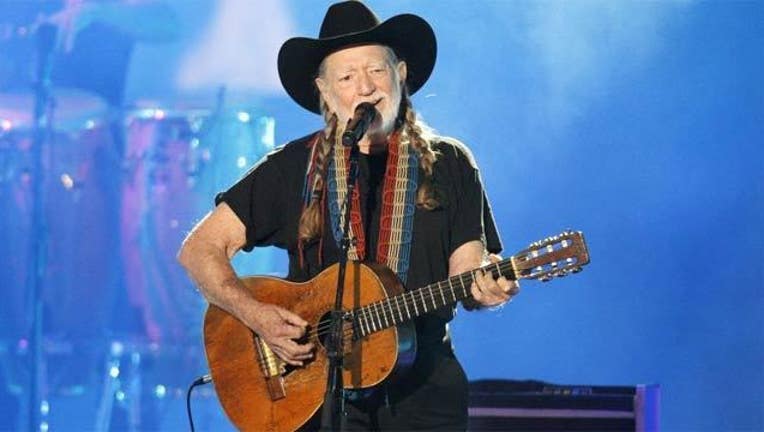 article
Legendary country songwriter Willie Nelson could easily be resting on his laurels at this point in his 50+ year career, staying home and letting the royalties from the sale of his voluminous back catalogue keep him and his extended family well fed for decades. Instead, the septuagenarian troubadour insists on touring the world for at least 200 days a year, playing marathon three-hour concerts all the while.

Though country industry insiders couldn't envision the plump Texan with the quavering, nasal voice and jazzy behind-the-beat delivery as a singing star, there was no denying Nelson's talent for songwriting. "Hello Walls," "Funny How Time Slips Away" and Patsy Cline's famous take on "Crazy" all became big hits, but the singer's own career sputtered with fits and starts throughout the '60s as he fought against the slick orchestrations that had become standard. It wasn't until Nelson cultivated a younger rock audience interested in classic, stripped-down honky tonk during the next decade that his career took off.

After the initial crossover success of The Red Headed Stranger in 1975, Nelson was credited as a pioneer of the "outlaw" country movement along with fellow mavericks Waylon Jennings and Jessie Coulter. He recorded duets with everyone from Merle Haggard to Julio Iglesias, started acting in films, charted an album of pop standards (Stardust) and formed the country supergroup The Highwaymen with Kris Kristofferson and the late Jennings and Johnny Cash in the process of becoming an American pop icon. 

Still producing vital music after all these years -- recent efforts have included his Grammy-nominated collaborative album with fellow country legends Asleep at the Wheel, his Blue Note exploration of jazz standards American Classic, his duet-heavy collection Lost Highway and last year's acclaimed recording Band of Brothers -- Nelson is one country artist every true music fan should experience live at least once.
He comes to the Greek Theatre in Berkeley Thursday night, sharing the stage with lauded bluegrass songbird Alison Krauss (best known for her collaboration with Led Zeppelin singer Robert Plant on their hit Grammy winning album Raising Sand) and her band Union Station featuring dobro/lap-steel guitar virtuoso Jerry Douglas. They play songs from their latest album Paper Airplanes.

Willie Nelson with Alison Krauss and Union Station
Thursday, July 23, 7 p.m. $45-$119.50
Greek Theatre