Witnesses testify about 'Runaway Note' found in Sierra LaMar's notebook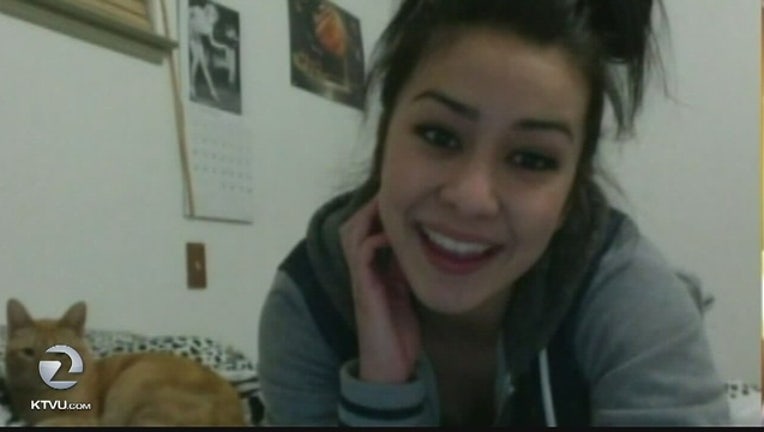 SAN JOSE, Calif. (BCN) - By Bay City News Service
A "runaway note" found scrawled in Sierra LaMar's Spanish notebook shortly after her disappearance on March 16, 2012 was the focus of several witness examinations in a San Jose courtroom this week.
Antolin Garcia-Torres, 25, faces the death penalty if convicted of Sierra's murder. He has also been charged with the attempted kidnappings of three women in 2009.
The note, which was some of the only writing in the Mead notebook that was not school-related, was found after a student turned the notebook into Ann Sobrato High School administrators shortly after the girl's
disappearance.
"I hate my life who evers [sic] sees this I will be in San Fransisco [sic] by 3/16/12," the note reads.
The school's assistant principal, Kevin Miller, testified on the stand that he did not remember which student turned in the notebook, which he then turned over to the Santa Clara County Sheriff's Office.
So far, prosecutor David Boyd has dismissed the note as a cruel prank.
Sierra's Spanish teacher, Claudia Magana, testified today that she did not monitor which students took which notebooks from the stack kept in class, supporting prosecutors' idea that the notebook could have fallen into
another student's hands.
Magana also hired a substitute teacher on March 19, 2012, the first school day following Sierra's disappearance, which she confirmed had been "big news" among students, more seriously for some than others.
John Bourke, a handwriting analyst from the Santa Clara County District Attorney's Office Crime Laboratory, testified that 15-year-old Sierra "probably did not write this note."
Citing Sierra's pointy W's, characteristic Y's written with a straight line extending from the tail and numeral sixes that "start in a different place... have a different proportion... end in a different place" from the six in the note, Bourke said he could all but eliminate the possibility that Sierra had written it.
But, Bourke admitted, he couldn't eliminate the possibility altogether, a statement that defense attorney Al Lopez latched onto in his attempt to suggest that Sierra's "state of mind" could have altered her
handwriting, a theme that will likely characterize more of the defense's case in the coming weeks.