Woman and 14-month-old baby killed in suspected DUI crash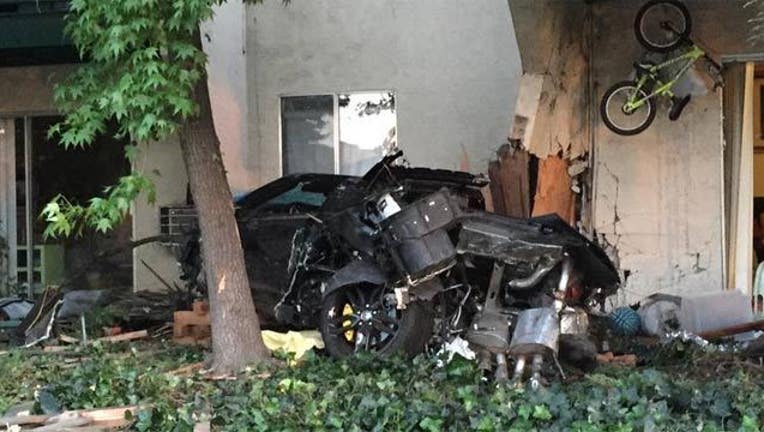 article
LIVERMORE, Calif (KTVU and wires) -- A woman and baby were killed Saturday evening when a suspected DUI driver crashed into an apartment building in Livermore, according to police.
A 40-year-old woman and a 14-month-old girl who had been in the backyard were killed in the crash. They were both pronounced dead at the scene. Two boys, ages 6 and 7, were transported to a hospital in stable condition, police said.
The incident was reported at about 6:50 p.m. in the 900 block of Murrieta Boulevard on reports of a vehicle crashing into a building. Investigating officers determined that a 35-year-old man lost control of his vehicle while driving east on Murrieta Boulevard, according to police.
The driver is suspected to have been under the influence of alcohol at the time of the crash and was arrested on suspicion of gross vehicular manslaughter while intoxicated, according to police.
Police have not yet released the driver's name. The names of the victims have not yet been released pending notification of the next of kin, police said.
As of 10:45 p.m. police anticipated that Murrieta Boulevard will remain closed for several hours between East Stanley Boulevard and Holmes Street while officers investigate the scene.
A go fund me account has been set up for the two victims. Click here to help.