Woman claims face of Jesus appeared on homemade tortilla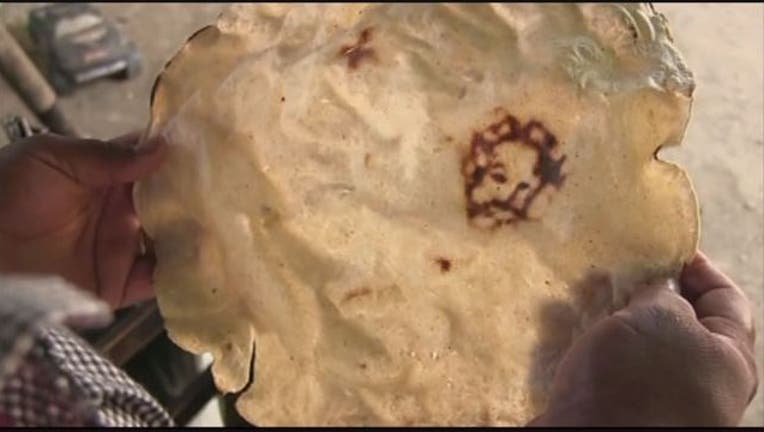 article
TLALIXTAC DE CABRERA, Mexico - A woman from a small town in Mexico says Christ has appeared to her in an unlikely place.
She claims Jesus came to her via a tortilla.

His image apparently appeared in a burn mark on the tortilla.

Enedina Mendoza and her family work from their home making tlayadas, a type of corn tortilla.

Mendoza says she usually doesn't take a second look at what she is cooking. But two weeks ago, she noticed an unusual burn mark, shaped like a face which now has a special place on the family's altar.