Woman fatally shot while driving in Oakland identified by family
OAKLAND, Calif. - The family of a 30-year-old woman fatally shot while driving her car in Oakland last weekend is leaning on community support in bringing her killer to justice.
Gabriela Gonzalez was a week shy of her 31st birthday when she lost her life on Oct. 21, said her sister Sandra Martin.
Officers initially responded to a crash in the 8200 block of International Boulevard in East Oakland, just before 9 p.m. But they found the woman suffering from multiple gunshot wounds after crashing her car.
While the Alameda County coroner has not publicly identified the victim, Martin confirmed to KTVU that it was her younger sister who died not far from her home.
Gonzalez was the youngest of her three sisters and three brothers, Martin shared.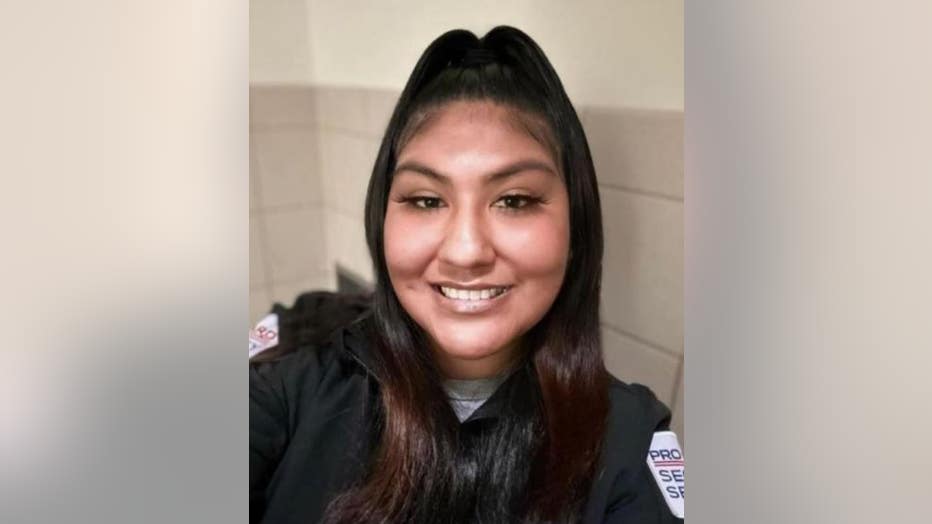 Relatives identified Gabriela Gonzalez, 30, as the woman fatally shot while driving in Oakland.
"This hit us hard. Third child my mother lost. And she was the baby," Martin expressed, "I'm bearing my mom's hurt."
Despite the family's grief over the sudden tragedy, Martin fondly remembered her sister's vibrant personality.
"A beautiful smile that would light your face up and she was goofy. She laughed at all the right stuff, but also unexpected situations, " Martin recalled.
Gonzalez, a graduate of Castlemont High School in Oakland, worked as a security guard at Eastmont Mall and was highly respected by her colleagues. Martin described her sister as a true animal lover and a strong believer in Jesus.
After spending a year with her employer, during which she received a promotion, Gonzalez had planned to take a vacation to ring in her upcoming birthday on Oct. 28, according to Martin.
She had planned to travel north to Shasta County to see the waterfalls and spend time with Martin and their sister Angie Martin, along with her nieces and nephew.
"She wanted a key lime pie instead of a birthday cake this year," Martin reminisced.
Tragically, Gonzalez did not live to see her birthday wishes come true.
Relatives identified Gabriela Gonzalez, 30, as the woman fatally shot while driving in Oakland.
While Oakland police continue their investigation into her death, her family is urging the community to help solve this case. Martin believes that the unwritten "no snitching" code has eroded communities and only perpetuates violence.
She stressed that in her sister's killing, there is only so much law enforcement can do to solve the case without community members coming forward with information.
"Who we need to be helpful is the public. Is the public tired of this senseless violence?" said Martin. "Who is going to love the victims and the families of victims enough to speak up? Who is going to stand on their faith?"
Gonzalez's death marked Oakland's 104th homicide.
As of Wednesday, the police department indicated that there were no updates to provide, only stating that their investigation into the killing remains active. Investigators have not disclosed a possible motive or the origin of the shots fired.
Anyone with information is urged to contact the Oakland Police Department's homicide unit at (510) 238-3821 or the tip line at (510) 238-3821.