Woman gives birth during Lyft ride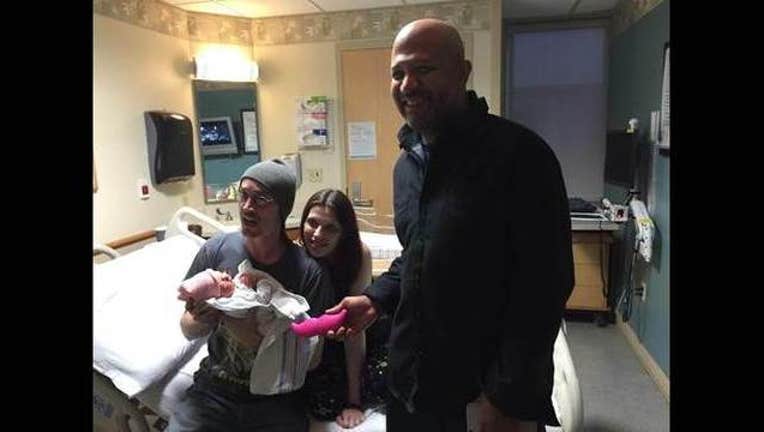 article
LOUISVILLE, Ky (KTVU) - It was a job one Lyft driver will soon not forget.
On Friday a Louisville, KY couple called Lyft to get them to the hospital. The wife, Leia had just gone into labor, but the baby was not going to wait until they reached their destination.

Her labor progressed quickly and Leia ended up giving birth in the Lyft car, just as they drove up to the hospital.
A medical team rushed over to the car to assist in the delivery. 
Lyft officials are crediting the driver, Jilson Daniels, for "remaining calm, helpful, and friendly throughout the entire process."
He visited the new parents and their baby at the hospital over the weekend. Lyft says Daniels delivered a care package which he and other drivers gathered for the newly expanded family.
Officials with the San Francisco based ride sharing company is calling Daniels "a true hero in the Lyft community."