Woman rescued from crashed boat in delta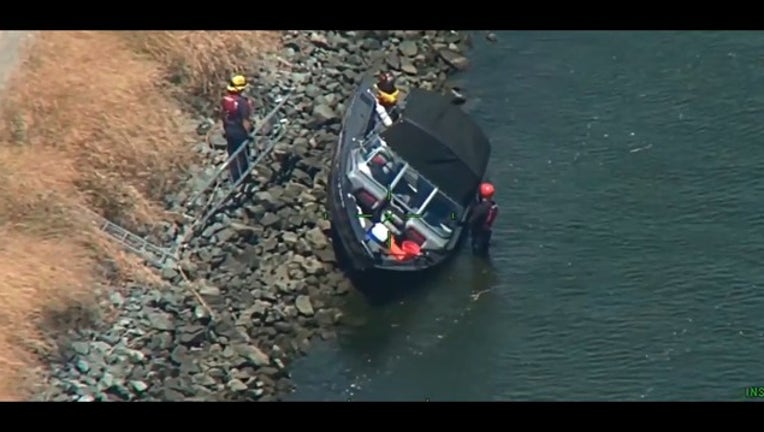 CONTRA COSTA COUNTY, Calif. (BCN) - A woman pinned inside a recreational boat was rescued by the Contra Costa County sheriff's marine patrol Friday afternoon near Franks Tract State Recreational Area in the Sacramento-San Joaquin River Delta.
The sheriff's office dispatched a helicopter around 12:44 p.m. after the vessel crashed into a rock levee. After extricating the trapped woman from the boat, rescuers placed a flotation device on her and put her in the water. From there, the helicopter took her to awaiting medical units and another helicopter, which took her to a hospital for treatment.
This was the first water rescue for the sheriff's STARR3 helicopter since it launched the "long line, short haul" rescue program. The rescue can be viewed at www.youtube.com/watch?v=tO5TT3nrENM