Woman survives with minor injuries after train crashes with car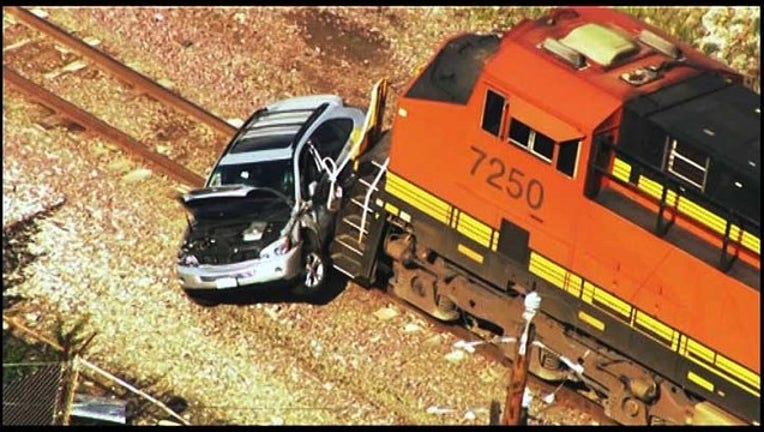 article
RICHMOND (BCN) - A woman was extracted from her vehicle with minor injuries Monday afternoon in Richmond after the car was struck by a train and dragged roughly 100 feet, according to fire officials.
The incident occurred around 12:40 p.m. at Harbour Way South and Wright Avenue, according to Richmond Fire Battalion Chief Oscar Jones.
"The train was blaring their horn, but this driver apparently didn't hear," Jones said. "She was very fortunate."
"The car never rolled, but it was up on the nose of the train and it had dug into the gravel that runs along the tracks and stopped in that position," he said.
The driver had to be extricated through the passenger side door, Jones said.
According to Jones, the train involved in the collision was operated by BNSF Railway, a freight shipping company.