Woman upset former San Francisco sheriff's boxer attacked her Chihuahua: report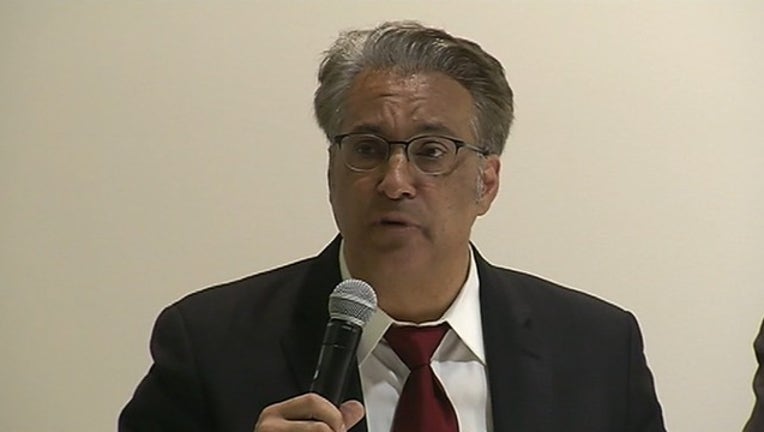 article
SAN FRANCISCO - Former Sheriff Ross Mirkarimi's boxer attacked a woman's small Chihuahua-mix named Buddy at a Potrero Hill dog park and and San Francisco officials now must decide what steps to take next.
The San Francisco Chronicle reported that Marty Cobb testified about the March 29 episode at a Thursday hearing before the San Francisco Vicious and Dangerous Dog Unit at City Hall. She told the committee that the former sheriff's dog nearly killed her 4-year-old pet.
The evening in question took place about 7 p.m. at the dog park at the Potrero Hill Recreation Center at 801 Arkansas St. As Cobb told the story, Mikarimi's brindled boxer, Kira, ran toward Buddy, biting her small Chihuahua, the Chronicle reported. She testified that Mirkarimi got Kira away from Buddy, but told her the dogs were just playing and she should "put some peroxide on it," the Chronicle reported.
Cobb took Buddy to the veterinarian, where her dog got stitches on his face, back and leg. She said she didn't know Kira's owner was the former sheriff and she acknowledged that he reimbursed her $800 for the dog's medical care, the Chronicle reported.
Mirkarimi was not present at Thursday's hearing. His wife, Eliana Lopez, who was not present during the attack, spoke instead.
The Vicious and Dangerous Dog Unit will make a decision on what to do with Mirkarimi's dog within 10 days. The consequences range from ordering training and a mandatory muzzle when the dog is in public to having it euthanized.