Yahoo! turns 20 with a yodel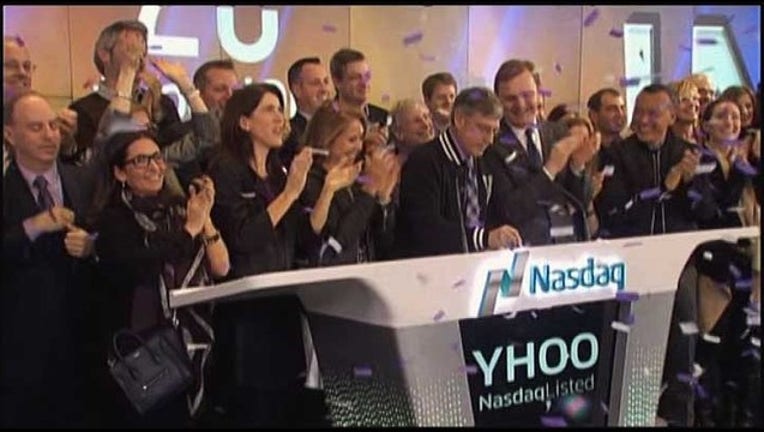 article
NEW YORK (KTVU and Wires) – With the company's signature yodel echoing in the background, officials with Yahoo! celebrated the company's 20th birthday Monday under a shower of confetti as the bell was rung at the NASDAQ stock exchange.
The digital pioneer began as "Jerry and David's guide to the World Wide Web" while founders Jerry Yang and David Filo were electrical engineering grad students at Stanford. It was incorporated as a search and email service called Yahoo! on March 2, 1995.
To celebrate Yahoo! CFO Ken Goldman rang the opening bell, purple lighting will illuminate San Francisco City Hall and Wylie Gustafson -- the voice of the original Yahoo yodel – will lead employees worldwide in a noontime yodel in an attempt to set a Guinness World Record.
According to the company, Yahoo! will mark the occasion online with a new animated homepage logo.
The will also be top 20 lists published in several of its online information categories -- Beauty, Food, Health, Makers, Movies, Music, Parenting, Style, Tech, TV and Travel.
Yahoo! CEO Marissa Mayer said in a statement she was honored to be at the helm of the company.
"Yahoo has been one of the Internet's most beloved companies for two decades, and I'm honored to be part of its incredible journey today," she said. "As we commemorate this significant milestone, we want to thank our more than 1 billion users that keep us inspired every day and our employees around the world that make it all happen. Happy birthday, Yahoo!"