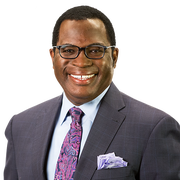 Jesse Gary
South Bay Reporter
Jesse Gary is a reporter in the KTVU South Bay bureau
The latest from Jesse Gary
On a gloomy damp Thursday in the Willow Glen section of San Jose, the ceremonial snipping of red ribbon ushers in light.
Tuan Binh Nguyen, 70, San Jose was taken into custody on Monday behind the shopping center on along Capitol Expressway and Tuers Road in San Jose
Transitioning into adulthood can be an arduous period for many people. But especially so for the young men and women moving out of foster care and onto their own.
Earlier Saturday, Wedgewood  said it's offering to pay for the women's move to a shelter run by a nonprofit and pay for them to stay there for two months.
In the blink of an eye, Adella went from former San Mateo County inmate, and into the custody of federal homeland security agents. Those agents then whisked him to a federal office in another part of the Bay Area.
Residents barely noticed during Tuesday morning's commute that a homeless person lay dead on the sidewalk from exposure to the elements.
12 vehicles were damaged by vandals in San Jose's Willow Glen neighborhood overnight on Monday.
Police in Palo Alto are stepping up patrol around houses of worship following an act of vandalism at a church that's left parishioners shocked an angered.
Police were intitially dispatched to the 3400 block of Monaghan St. at 11:30 p.m. Wednesday on reports of a home invasion robbery. Arriving officers discovered the man and the woman at the scene, both with gunshot wounds.