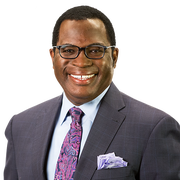 Jesse Gary
South Bay Reporter
Jesse Gary is a senior KTVU reporter based in the station's South Bay Bureau, in Downtown San Jose.
Originally from the New York City suburbs, Gary began his broadcast career after graduating from the University of Texas at Dallas. His first full-time TV news reporting job was in Lafayette, Louisiana, where he worked as a reporter and camera person.
After a few years, and a short stint as a junior reporter in Dallas, Gary landed a job at KWTV in Oklahoma City, Oklahoma. Gary was the first reporter broadcasting from the scene of the Murrah Federal Building domestic terrorist bombing in 1995. During the course of the following year, he was part of a team of reporters who profiled each of the 168 people who were killed that day.
After Oklahoma City, Gary worked in Philadelphia and then the Bay Area for 10 years. He left KTVU to accept a job working in Los Angeles, before returning to Philadelphia for the birth of his son. He returned to the Bay Area and KTVU in 2016.
Gary is the recipient of multiple regional awards, including two Emmy Awards, multiple Emmy nominations, and one Peabody award (team coverage).
The latest from Jesse Gary