49ers quarterback Jimmy Garoppolo signs with Las Vegas Raiders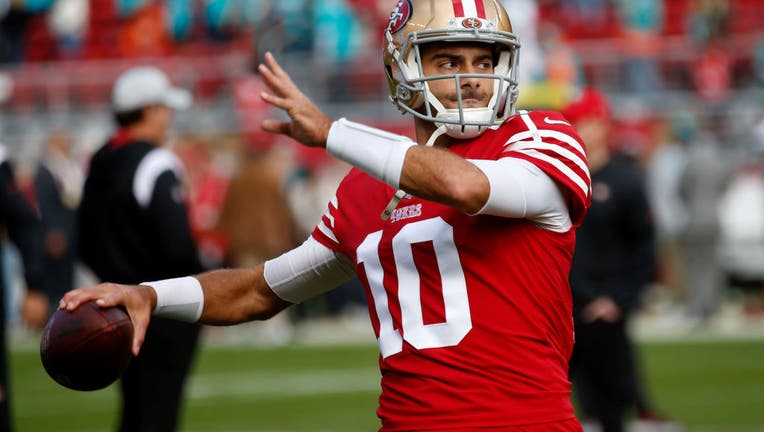 article
San Francisco quarterback, Jimmy Garoppolo, is officially no longer a 49er, according to ESPN. 
Garoppolo,31, has reportedly signed a new deal with the Las Vegas Raiders. 
The contract is worth $67.5 million, including $34 million guaranteed, ESPN reported. 
Garoppolo, who spent the last five seasons with the Niners, had been at the center of trade discussions last year, but ultimately remained with the team as a backup for Trey Lance. 
Lance went down with a season-ending injury during week one of the 2022 season.
Garoppolo, then the second string QB, took over the starting job.
But, then he too got hurt.
SEE ALSO: Artist's drawings of Jimmy Garoppolo go viral amid trade drama
After he started 11 games for the Niners, Garoppolo suffered a season-ending injury on Dec. 4. 
The 49ers acquired him in an October 2017 from the New England Patriots. 
In 2020, he led the 49ers to Super Bowl LIV, they ultimately fell to the Kansas City Chiefs. 
The Raiders released longtime starter Derek Carr last month and Jarrett Stidham, the quarterback who replaced him as the starter for the final two games of last season, is a free agent.