Bochy challenges for final out, Giants beat Dbacks for sweep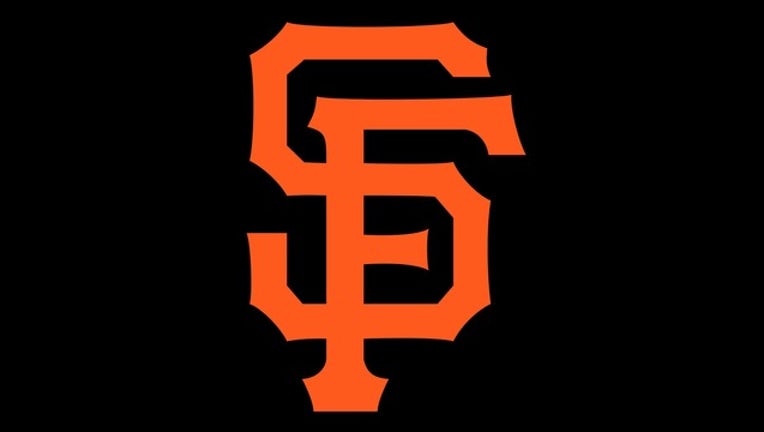 article
PHOENIX (AP) - Bruce Bochy challenged the umpire's call on the final play of the game.
Like everything else the San Francisco Giants did on this trip to Arizona, he won.
The ruling overturned a safe call at first base for a game-ending double play and the Giants beat the Diamondbacks 2-1 on Sunday to complete a four-game sweep.
Bochy challenged that Rickie Weeks was safe at first on what turned out to be a 4-6-3 double play. If the call had stood, the tying run would have scored from third. But Bochy was certain first baseman Brandon Belt's foot had remained on the bag.
"It was an easy call. It was a double play," Bochy said. "We were pretty confident we would win that. That was a double play. But it happened so fast I'm sure to the umpire it looked like he came off the bag."
Arizona manager Chip Hale also challenged the final play, unsuccessfully contending shortstop Brandon Crawford was off the bag.
Santiago Casilla escaped the trouble for his ninth save.
Crawford singled in what proved to be the winning run in the ninth.
The Giants had just one hit — Trevor Brown's home run — through eight innings. But they opened the ninth with three singles on three pitches from Brad Ziegler (1-2).
"Those easily could have been double-play balls," Brown said, "but they found holes and getting that one run was huge."
Ziegler throws sidearm and is one of the best at inducing ground balls.
"That is part of being a contact pitcher," he said. "Every once in a while they hit it where it is not at somebody. Feels like for whatever reason I have got a lot more of that than in the past."
Hunter Strickland (2-0) pitched a scoreless inning to get the victory.
A walk and Brandon Drury's fourth single of the game put runners at first and third with one out in the ninth, but pinch-hitter Weeks grounded to second on the play that ended the game.
The Diamondbacks fell to 5-16 at home.
The loss spoiled a big day for Rubby De La Rosa.
The Arizona starter allowed one hit in 6 2/3 innings but got no help from the sputtering Arizona offense, which scored six runs in the four games.
Matt Cain had his second straight strong start but remained winless at 0-5. Cain gave up one run on seven hits in seven innings.
"That stuff in the bullpen, stuff I've been working on is starting to translate into the game," he said. "Sometimes you've just got to grind out different innings and you've got to find a way through."
It was the fourth straight quality start for the Giants in the series.
"An incredible job by our pitching staff," Bochy said.
Arizona's lone run came on Paul Goldschmidt's sacrifice fly. They had runners at third four other times, twice with one out.
"It is difficult to score runs, more difficult than people think, when a runner is on third," Hale said. "(But) we are not doing a good job offensively that way. We have to get better."
The Diamondbacks swept four games in San Francisco earlier this season.
HERRMANN IN CENTER
Chris Herrmann, usually Arizona's backup catcher, started in center field for the first time in his major league career.
Herrmann last played center when he was with Class A Fort Myers against Palm Beach on April 21, 2010.
He is the first player to start at catcher and center field in the same season since the Tigers' Brandon Inge did it in 2008.
TRAINER'S ROOM
Giants: RHP George Kontos (right flexor strain) rejoined the team after four rehab outings for Triple-A Sacramento. He is expected to be activated on Tuesday.
Diamondbacks: LF David Peralta, who hadn't played in a week due to right wrist inflammation, was placed on the 15-day disabled list. To help fill the void, Arizona selected the contract of OF Michael Bourn from Double-A Mobile. Bourn, 33, was signed to a minor league contract on Tuesday. Bourn had a sacrifice bunt as a pinch hitter in the seventh.
UP NEXT
Giants: San Francisco heads to San Diego to take Monday off. Madison Bumgarner (4-2, 2.72 ERA) will start in the series opener against the Padres on Tuesday night.
Diamondbacks: LHP Robbie Ray (1-2, 4.84 ERA) goes for Arizona and RHP Michael Pineda (1-4, 6.28) takes the mound for visiting New York as the Yankees and Diamondbacks open a three-game series.