A's legend, Reggie Jackson predicts the team will no longer call Oakland home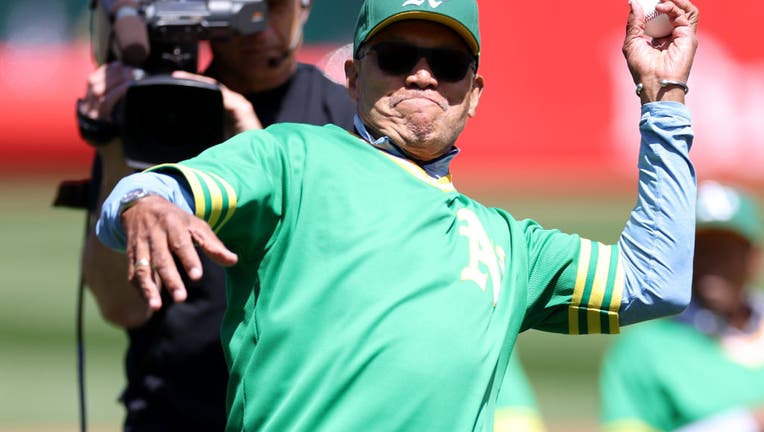 article
Reggie Jackson, former Oakland A's superstar, who once wanted to buy the team, says the franchise's days are numbered in the East Bay. 
Reggie Jackson, a Hall Of Fame outfielder who helped lead the A's to a World Series 50 years ago, was in Oakland on Sunday to celebrate the championship anniversary. 
However, he had a bleak outlook on the team's future in Oakland, but nonetheless said he is rooting for a "miracle" of a new stadium in Oakland. 
"Hopefully the city and ownership can get together because I know they can't lose money forever," Jackson said. 
SEE MORE: 49ers QB Brock Purdy unsure if he will play this season
The A's have one of the lowest attendance records in all of Major League Baseball, just 27,000 people were at the home opener last month.
The team's lease to play at the 55-year-old Coliseum ends after the 2024 season.