Half Moon Bay high school surfers have their pick of world class waves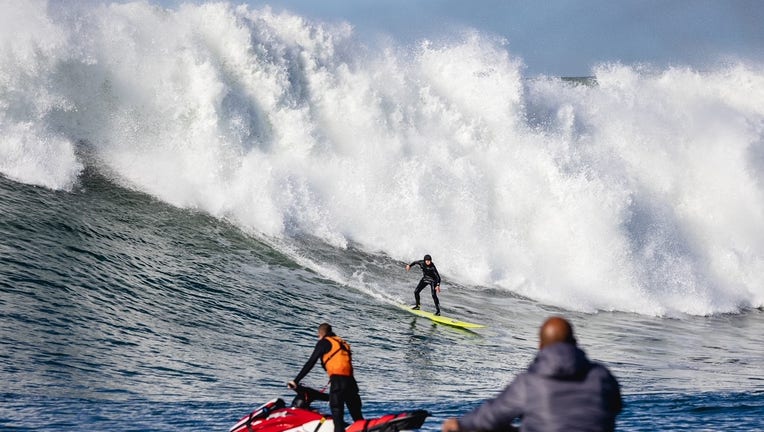 article
HALF MOON BAY, Calif., - In Half Moon Bay, surfing is more than a sport, it's a way of life. 
The city has world-class waves that draw some of the sports best athletes from across the globe. 
Jack Sutherland, a senior at Half Moon High School, has been surfing the beaches of Half Moon Bay since he was a little kid. 
"Surfing is just something that I have to do its become a therapy for me," Sutherland said. 
Sutherland has been involved with the surf team at Half Moon High since he was a freshman. He knows the opportunity to grow up in a city with a high school surf team is rare.
"The coolest thing about having a surf team is having the opportunity to surf these world-class waves in Santa Cruz with three other people."
Like many high school athletes, Sutherland and his teammates use the sport as an outlet.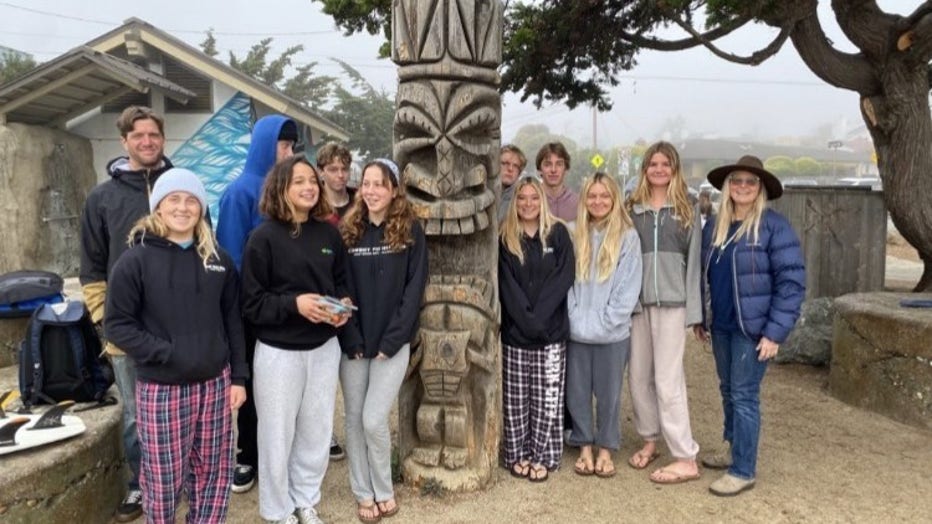 "The ocean is my sanctuary to be honest," Dedon Prince, a senior on the Half Moon High surf team, said. 
In total, there are only about 45 high school surf teams across the county. 
But, a surf team is a big draw for people in the Bay Area. The team is part of the reason Sutherland's family moved to Half Moon Bay. 
Like many high school sports, making the team is competitive. There are 24 kids on the varsity surf team and to keep up with demand, they created a junior variety team.  
Surfing is unlike many other high school sports, the team is co-ed, and their season runs throughout the fall and spring semesters, that's nearly twice as long as other high school seasons. 
READ MORE: Berkeley teen becomes youngest person ever to swim Hawaii Kaiwi channel
The caliber of waves the high schoolers are surfing also separates them from the crowd. 
Mavericks, a beach in Half Moon Bay, is widely regarded as one of the most intense surf spots in the world. 
The waves have at times been deadly for even professional surfers. 
While Half Moon High does not hold official school practices at Mavericks, many of the team members have tried their hand at the legendary spot.
"Mavericks; she's her own beast, I was questioning why I was out there," Prince said. "I've never seen anything like it before just how violent and how big the waves are is crazy."
Sutherland said he had a scary moment while surfing Mavericks. He jumped off his surfboard and got pushed deep underwater. 
It scared him and made him realize how dangerous the sport can be. 
But regardless of the risk, or reward, the surfers said they can't imagine life without a board or their hometown waves. 
"It's something that's a constant in my life," Sutherland said. "I can always rely on to keep me in peace, especially with finals."
Uniforms and equipment are paid for out of pocket by Half Moon Bay High surfers. They rely heavily on a once-a-year fundraiser. Their annual fundraiser is a concert and auction on March 5.