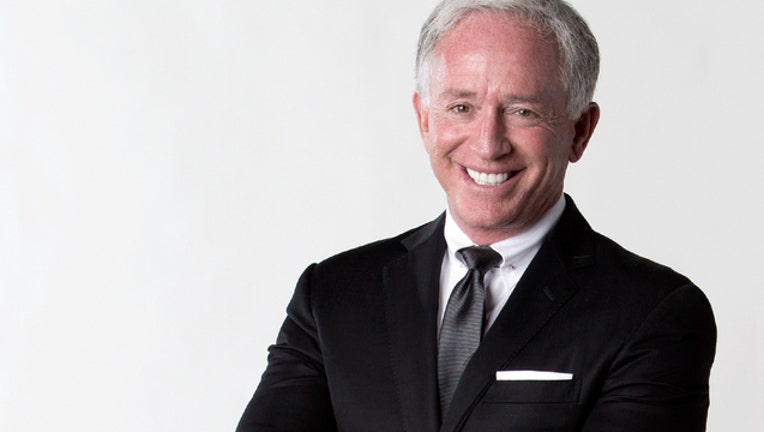 article
I grew up in Marin County in a family that focused on educational pursuits and really had nothing to do with sports. In fact, my mom couldn't even get me to play Little League baseball when I was a kid. I was far more interested in rock music and learning to play the drums.
My life changed shortly after getting a paper route for the Marin Journal in San Rafael when I was about 11-years-old, I somehow won a trip with a large group of my fellow paper boys to go to a Giants game at Candlestick Park.
I really didn't care about baseball, but suddenly walking into that stadium on a Friday night in June of 1967 I was thunderstruck. It was like love at first sight…and smell. I loved the contrast of the green grass under the bright lights, the bright red uniforms of the St. Louis Cardinals whom the Giants played that night.
I also couldn't get enough of the smells -- popcorn, hot dogs, beer and yes -- cigar smoke. I will never forget the invasion of the senses. The energy from the crowd when something happened
Produced a visceral reaction in my body.
I hadn't been at the game very long before I leaned over to my best buddy and said, "Who is that guy out there?"
His eyes bugged out! He said "that's Willie Mays you idiot".
I could not take my eyes off him. The way he moved so smoothly, making everything look so easy. Even the way he threw the ball to warm up his arm between innings. I had never seen anyone throw a ball so far with seemingly so little effort. I was drawn to everything I experienced that night, but particularly Willie Mays. He became my hero and the biggest reason sports have become my life.
I stunned my mom the next day by asking her if she would get me signed up for Little League, and to buy me a glove, As soon as possible.
I remember she looked at me, as mothers do, as if I had suddenly taken ill.

I was starting at ground zero but with endless hours of practice, I became a pretty good…you guessed it, center fielder.
I wanted to become a Major League baseball player, but soon realized that was a longshot and figured the next best thing would be to become a baseball announcer or some kind of sports broadcaster. I was that kid who borrowed my dad's tape recorder, turned down the volume of the games on television and did my own play by play.
Much to the chagrin of my parents, I seemed to read only books about sports. I would devour anything I could get my hands on as long as it had a connection to the world of sports.
I remember I hid a Sports Illustrated magazine inside my junior high school math book and the teacher caught me reading it during class. He ripped it up in front of all the other kids and totally humiliated me. Everyone laughed and I could feel my face turn a deep crimson. I have never forgotten that teacher. Mr. Callahan, I know you are out there! You scarred me for life.
Just kidding.
  
My journey took me through San Rafael High School, Petaluma Senior High school, Santa Rosa Junior college and I finally earned my Journalism degree from the University of Idaho in 1978.
I nailed down my first real job at KXTV in Sacramento and after a little over a year I received a call from the News director at KTVU Channel 2. He had been on vacation in Lake Tahoe and had seen me on the Sacramento station while he was up there. On his way back to the Bay Area, we met for lunch and within a week he offered me the weekend sports anchor job at KTVU.
That was in 1979, and here it is more than 35 years later and I am still working at a job I love and covering all the teams I grew up following. In fact I would go so far as to say. All the teams I grew up living and dying with. I take my sports seriously but I also don't freak out and throw tantrum when my team loses. At least not anymore.
I would never want to work at any other station or in any other city. I have been able to cover numerous Super Bowls, World Series and visit most every sports venue in the country. I saw Dwight Clark make "The Catch" for the 49ers. I was maybe twenty feet away from him when it happened.
I was in the press box when the Stanford Band ran on to the field in the Big Game. I have been at all the 49ers Super Bowl victories, and Giants World Series conquests. And of course the famous Earthquake Series when the A"s swept the Giants. Most recently I covered the Warriors through their NBA Championship run.
People always ask me who my favorite teams are…"who do you like better the A's or the Giants?" The 49ers or the Raiders etc. I always answer truthfully. If they come from the Bay Area, I am pulling for them. I am not a hater, and never will be. I am all about Northern California. My four kids were all born here. And two of my three wives are from here (haha) And I hope I am never forced to leave.
I still love covering sports because I firmly believe nothing unifies people and communities like athletics. If you have ever been at a game when something amazing happens…you know what I mean! I still pause in wonder on a regular basis when I think that I am actually paid to report about these games.
I will never take that for granted. And I will never tire of talking sports with all the Bay Area fans that I meet on a daily basis.
That's what I mean when I close my broadcast every night by saying; "that's the sporting life!"