Nike's Colin Kaepernick ad is putting a renewed spotlight on Pat Tillman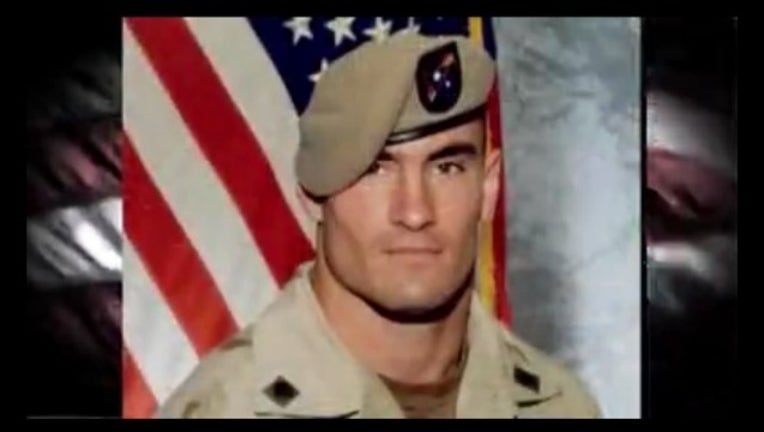 article
SAN FRANCISCO (KTVU, AP) - Nike's controversial endorsement deal with Colin Kaepernick is putting a renewed spotlight on Pat Tillman, the San Jose native who quit the NFL to join the Army after the Sept. 11th attacks. He was later killed by friendly fire in Afghanistan in 2004.
The new Kaepernick ad depicts the face of the former San Francisco 49ers quarterback with a campaign slogan, "Believe in something. Even if it means sacrificing everything."
The ad unveiled on Monday prompted heated debate on social media with many questioning Nike's decision to back an athlete known mainly for starting a wave of protests among NFL players of police brutality, racial inequality and other social issues.
Many opponents took the opportunity to suggest someone like Pat Tillman, a fallen soldier was a better example of someone who truly demonstrated what "sacrificing everything" meant.
Others objected to using Tillman's name in this debate with some noting that he would have stood up for players' rights to engage in a peaceful protest.
 
Last year, Tillman's widow issued in a statement saying that her husband and the many other Americans that have given their lives for the country believed in "The very action of self expression and the freedom to speak from one's heart - no matter those views."
Marie Tillman's comments came after after President Trump retweeted an account referencing Pat Tillman and using the hashtag #StandForOurAnthem, criticizing NFL players for kneeling during "The Star-Spangled Banner."
In her statement, Marie Tillman also said that her husband's service "should never be politicized in a way that divides us."