1 dead, 2 injured after car drives off cliff in San Mateo County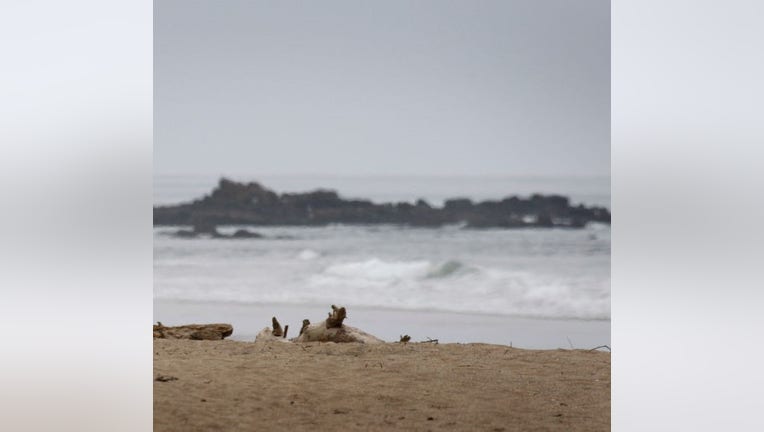 article
A person is dead after a car drove off a cliff and fell around 100 feet in Pescadero Thursday night. 
Officials from the California Highway Patrol--Redwood City said Madeline St. Pierre was driving a white Kia westbound on Pescadero Creek Road, east of State Route 1, at speeds unclear when she failed to slow or stop at the intersection and drove through it instead, towards the ocean.
Officials said they responded to the incident around 9:55 p.m.
The 22-year-old Arcata resident drove off the cliff and fell approximately 100 feet with two passengers, one identified as 22-year-old Elyse Pickart, also of Arcata.
The second passenger was seated at the right-hand side in the back and was declared dead by San Mateo County Fire Paramedics at 10:20 p.m. 
No information on the deceased was given other than it was a man residing in Watsonville, officials said.
READ ALSO: Surfer suffers bite at Linda Mar Beach in Pacifica, officers responded to report of shark
Officials said the car landed on its wheels at the beach when it fell, and that due to high tide, the car was partially in the water.
St. Pierre sustained major injuries and was taken to Stanford Medical Center. She was also arrested and charged with one count of vehicular manslaughter and one count of driving under the influence causing injuries to any person.
Pickart was seated up front with St. Pierre and was taken to the hospital as a precaution, officials said.
Officials said they believe alcohol and/or drugs were a factor in the fatal crash. Any witnesses to the crash are asked to contact Officer A. Lopez at (650) 779-2700.