2 men plead to manslaughter for death of Laney College student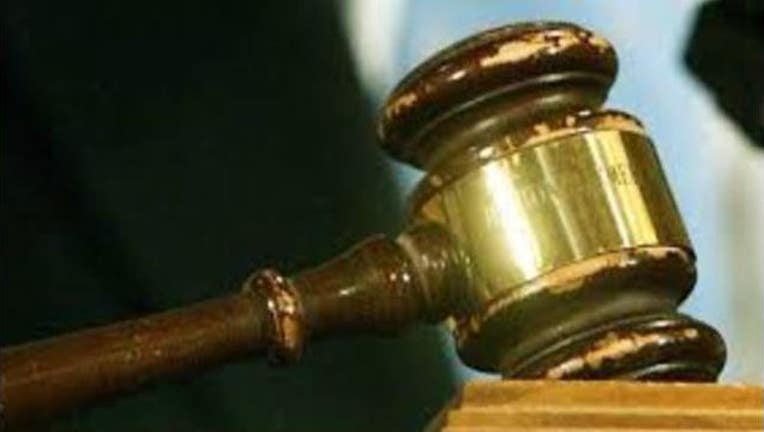 OAKLAND (BCN) - Two men pleaded no contest to voluntary manslaughter Thursday for the shooting death of a 21-year-old Laney College student in the heart of downtown Oakland in 2013.
Dontay Webster, 25, the suspected gunman, and Antwain Harrison, also 25, who is accused of being an accomplice, were both charged with murder for the fatal shooting of Corrin Ray in the 1300 block of Broadway, near Frank H. Ogawa Plaza, at about 1:30 a.m. on Oct. 5, 2013.
Webster and Harrison also were charged with two counts of attempted murder because two other people, a man and woman, were also shot but survived their injuries.
The Alameda County District Attorney's Office agreed to allow the two men to plead no contest to the lesser charge of manslaughter and to dismiss the attempted murder charges against them.
Butch Ford, the lead prosecutor in the case, wasn't immediately available for comment on the plea agreement today because he's busy with another murder case. His colleague Jimmie Wilson took Ford's place at the brief plea hearing today.
Wilson said the agreement calls for Webster, the alleged shooter, to get a 15-year state prison term when he's sentenced on June 9 and for Harrison to get a four-year term when he's sentenced on Aug. 1.
Oakland police Officer Leo Sanchez wrote in a probable cause statement that Harrison was arrested on Oct. 31, 2013, about three weeks after the shooting, after a witness identified him as being involved.
When Harrison was interviewed later that day, he "gave several admissions to his involvement in the murder and attempted murders," Sanchez said.   
Oakland police Officer Michael Murphy wrote in a separate probable cause statement that Webster was arrested on Jan. 16, 2014, after a warrant was issued for him.
Video footage from a surveillance camera at a business near the shooting scene shows Webster carrying out the shooting and fleeing the area, Murphy said.
After Webster was arrested, he confessed to being the shooter and said he had discarded the gun he had used by throwing it over the Bay Bridge several days after the shooting, according to Murphy.   
Ray's aunt Marcie Bias, an instructor at Laney College, said shortly after the shooting that Ray had been an innocent bystander.
Bias said Ray, who was known to her family as Corrin Ray Bailey, had been at the First Friday art festival in downtown Oakland and was waiting at a bus stop when the shooting began.
Bias said there were three people, a man and a couple, arguing near Ray. The man went to his car and came back and fired shots. Ray was hit along with the couple.
All three were taken to a hospital, where Ray succumbed to her injuries.
Bias said Ray was studying at Laney College and the week before the shooting she had started her first day at a job with the Contra Costa County juvenile justice system.