2 officers broadsided hours apart in Santa Rosa, including 1 by drunk driver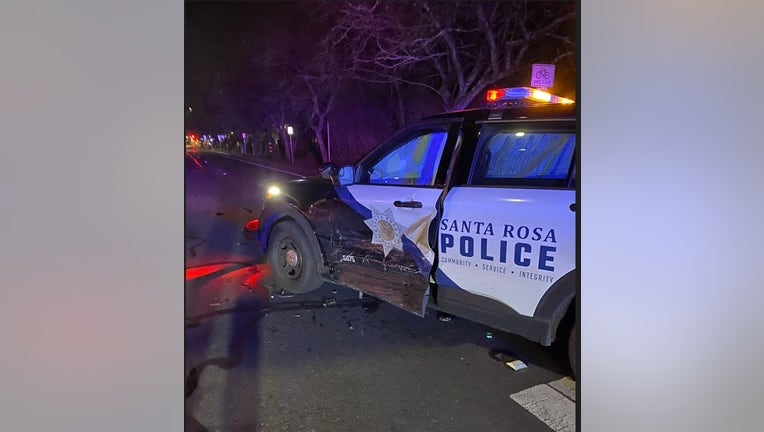 article
SANTA ROSA, Calif. - Two Santa Rosa police officers were broadsided hours apart, including one by a drunk driver, officials said.
On Wednesday around 7 p.m. a Santa Rosa police department detective was driving downtown in an SRPD vehicle westbound on Fourth Street and was making a southbound turn onto E Street when a Nissan Titan truck ran a red light and broadsided the car.
After calling for additional units, SRPD's traffic team determined the driver was impaired with his blood level over the legal limit.  
Officials named 56-year-old Peter Rochelle as the suspect. The Santa Rosa resident was charged with two felonies; DUI causing injury and DUI causing injuring & a BAC at/above 0.08%. 
SEE ALSO: Raised 'Botts Dots' installed in San Lorenzo to prevent sideshows
Rochelle was traveling eastbound when it crashed into the detective. The officer sustained minor injuries and was not hospitalized. Officials said the vehicle the detective was in was not a patrol car.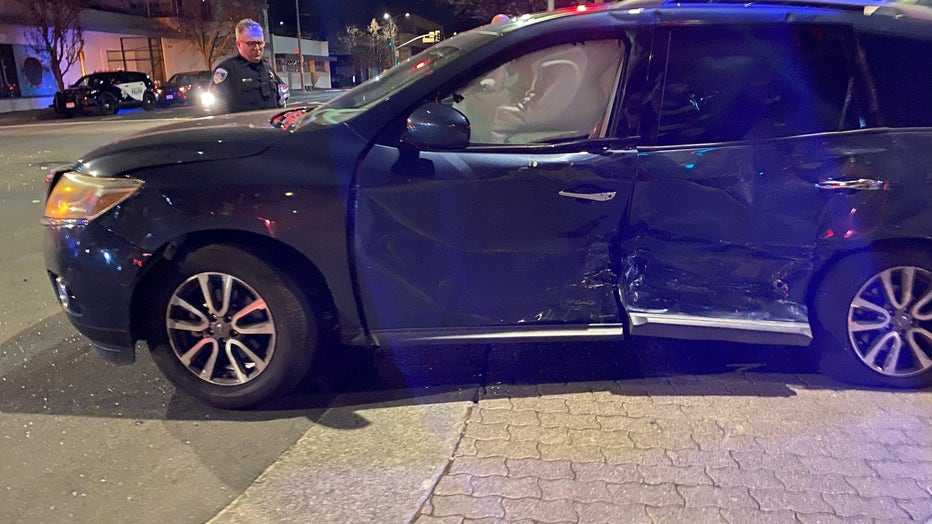 Nine hours later, shortly before 4 a.m. Thursday, an SRPD officer maintaining security at a homicide scene near Mendocino Avenue and Carrillo Street was in his patrol vehicle when he too was broadsided by a Honda Civic, according to officials.
READ MORE: Police arrest burglary suspects after chase across highway 4, BART tracks
Officials said the officer sustained minor injuries and was taken to a local hospital but was later released. The Honda driver was not charged with a crime but was still considered to be at fault for the crash.
Officials said the Civic driver was not impaired, injured and cooperated with officials during the investigation.