3 car crash in Pleasant Hill turned stabbing investigation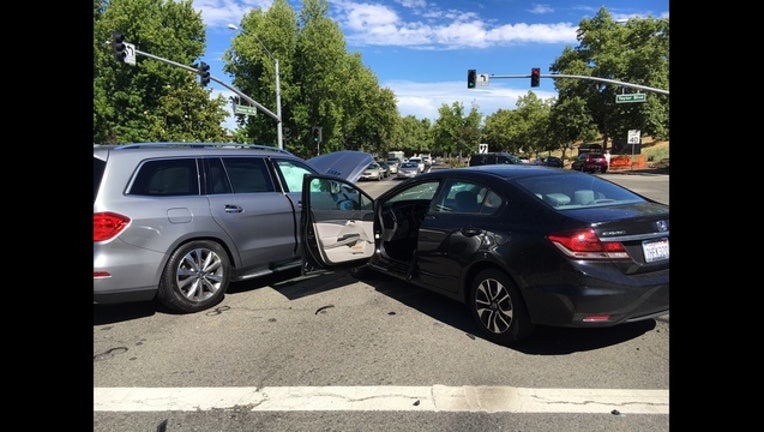 PLEASANT HILL (BCN) - An early morning traffic collision Monday in Pleasant Hill that sent three people to the hospital, turned into a stabbing investigation according to police.
Police said Martinez police officers responded to the area of the Taylor Boulevard and Pleasant Hill Road around 4:40 a.m. to assist Pleasant Hill officers with a three-car traffic collision.
A witness told police that one of the drivers, an adult male, had fled the area, running through backyards, and appeared to be bleeding.
Officers were able to locate the driver near Dublin Court and Dublin Drive.
Police said the driver had sustained injuries from the crash, but also had what appeared to be possible stab wounds.
The two other drivers involved in the collision suffered from minor injuries and all of the drivers were taken to the hospital for treatment.
According to police, Martinez detectives are investigating the alleged stab wounds and Pleasant Hill police is investigating the collision.
There was no information of the condition of the male victim.
Anyone with further information about this incident is encouraged to contact Detective Craig Schnable at (925) 372-3454.