5 arrested after armed robbery of Campbell camera shop
Five alleged thieves have been arrested after allegedly shooting the employee of a Campbell camera and video business while stealing thousands of dollars worth of equipment. 
Campbell police said that Orlando Oliva, 22, Paris Williams, 22, Darrin Bedford, 23, Kenneth Martin, 23, and Freddy McCardie, 21, were arrested Tuesday afternoon by Oakland police following the violent robbery earlier in the day. 
They have been arrested on suspicion of attempted murder, robbery with a firearm, kidnapping, and conspiracy.
The employee was shot while chasing the culprits into the parking lot on South Winchester Boulevard near East Hamilton Avenue., according to police. It's unclear how many people fired a gun. 
That victim is in the hospital. His condition is unknown, but police said he was "stable."
A discarded pistol, camera cases and other equipment from San Jose Camera & Video were seen scattered in the parking lot as police investigated the case.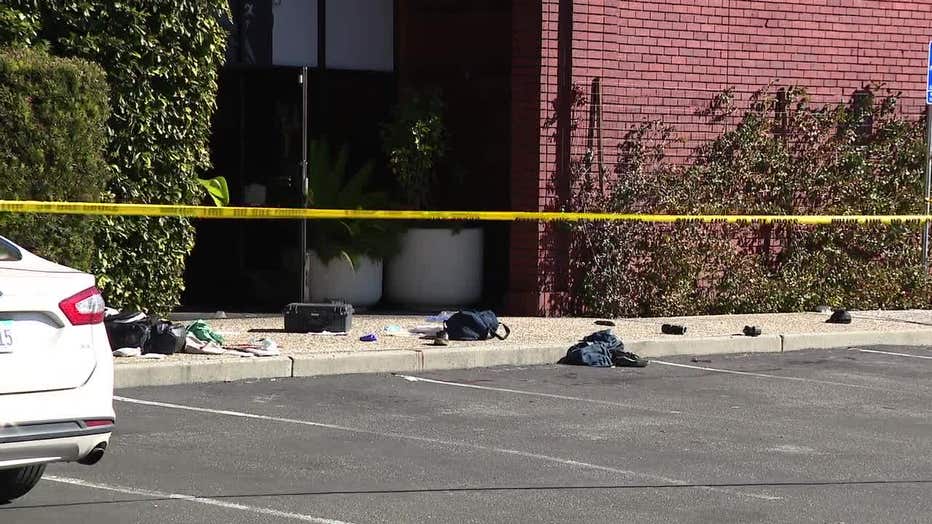 A pistol, camera cases and other other equipment were seen scattered on the ground after a robbery and shooting in Campbell on January 25, 2023.  (KTVU FOX 2)
Police released booking photos of three suspects.