5 Sonoma County school districts close due to upcoming storm complications, concerns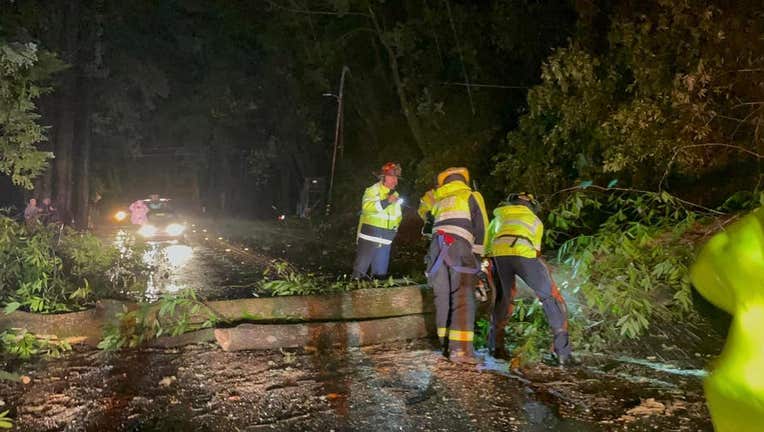 article
SONOMA COUNTY, Calif. - The Sonoma County Office of Education announced Sunday that certain districts in the county will be closed for Monday and/or Tuesday, due to fallen trees, lack of electricity, flooding, and additional concerns related to the upcoming storm.
The following districts are planning closures for Monday and Tuesday:
Fort Ross Elementary School District
Horicon School District 
Kashia School District 
Montgomery Elementary
READ ALSO: California races to prepare for next round of severe storms
Guerneville School District plans to be closed only on Monday at this time. For more information, Sonoma County's Office of Education's announcements can be accessed here.
CORRECTION: KTVU previously reported a majority of school districts will be closed, when only five of the 40 plan on closures.