$50K reward offered in killing of pregnant mom in Berkeley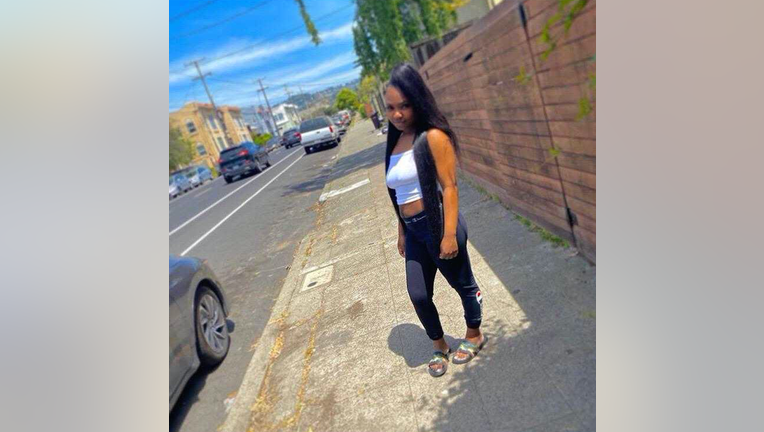 BERKELEY, Calif. - The killing of a pregnant mother in Berkeley remains unsolved, and authorities are now offering a $50,000 reward for information leading to an arrest and conviction in the case. 
Sereinat'e Henderson, 19, was shot and killed while driving in her car with her family Wednesday night around 7 p.m. 
Family members say they never imagined they could suffer a loss this way and see Sereinat'e Henderson die in front of her family.
Her loved ones have set up a memorial for Sereinat'e on the corner of Prince Street at Ellis in Berkeley. They are mourning the sudden death of the pregnant single mother
She was shot in her car when she pulled up to a stop sign.
"She was the joy of my life. She was the joy of all of our lives," says Janice Small," Sereinat'e's grandmother. A joy that was taken away Wednesday night. 
"It was a loud sound back to back pow, pow, pow, pow," says Salima Wyrick, Sereinat'e's mother.   
She says she was in the front passenger seat when another car pulled up next to her daughter and fired multiple shots into her black Honda.
Wyrick says one bullet struck her daughter in the head.
"The bullets were coming. I didn't know where they were coming from, so I'm trying to grab her," says Wyrick, "I have to watch my baby die in front of me. She's not saying anything. She's just slumped."
Wyrick says the car was shot 21 times.
In the back seat was Sereinat'e's 10-month-old son and her 14-year-old brother.
"He grabbed the baby and put the baby on the floor and get over the baby and just get down," says Wyrick. She says the family was on their way home from getting dinner when the attack happened.
Police say it appears the shooting was targeted. 
"At this point, we don't have a motive for this case that we can share," says Officer Byron White with Berkely Police
Family members say they don't know why anyone would want to hurt her.
The loss painful especially when Sereinat'e's baby calls out for his mother.    
"Going like this to his head. He likes this. This puts him to sleep when we do this to his head. It puts him to sleep and there's no more of that," says Wyrick as she held Sereinat'e's baby.
Sereinat'e was a hair stylist at a salon called Braid Bar. The owner shared with me videos of the young woman being honored for her work and her drive: a 4'11" powerhouse known for her outspokenness.
"They took an innocent person's life, a mother. They need to be prosecuted. Bring them to justice," says Small.
Sereinat'e's mother says her daughter was two and a half months pregnant and looked forward to having her second child.
Now, the family is planning her funeral.