After Biden's visit, some residents express concern about rebuilding in Santa Cruz County
SANTA CRUZ, Calif. - Thursday night, community leaders in Santa Cruz County gathered with federal and local agencies to discuss ways to move forward after the storms. FEMA, Red Cross, PG&E and first responders were all on hand to answer questions from residents most affected.  
Dozens of people came out to find out what they need to do to get back on their feet. People need temporary housing; they need help with cleanup, and they need the money to rebuild.  
Just hours after President Biden spoke in Capitola to pledge his support to rebuild the area, some residents in Santa Cruz County came out to talk with local leaders about moving forward, cleaning up, and getting heavily damaged roads back open with temporary bridges.  
"Yeah, there are some problems affecting family members and their commuting. We don't have to worry about that but the side on Highway 9 in between the two Glenn Arbors, is causing big trouble," said Jim McCarrick, Zayante resident.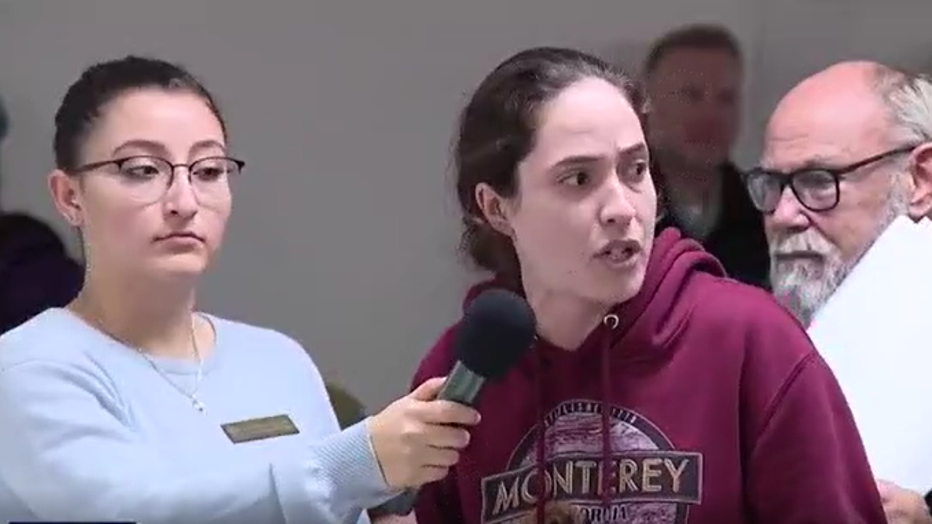 Santa Cruz County Board Supervisor Bruce McPherson says the meeting gives people a chance to get much-needed information from agencies like FEMA, the Small Business Administration, United Way and the Red Cross.  
SEE ALSO: Monterey Bay locals come out to see President Biden during flood damage tour
"FEMA's going to allow some funding for private property owners and help them get back on their feet too. Not just the government and county government. So, I think that's the information they're going to want to hear," said McPherson.   
During the meeting, people were able to ask questions directly to agency representatives. 
RELATED COVERAGE: President Biden arrives in California to survey storm damage in Santa Cruz County
People also spoke about their frustrations with getting help after other natural disasters happened in the area years ago. Congressman Jim Panetta says he knows people have concerns, but they should be assured that the emergency declaration from the president, makes it a lot easier to get things done.  
"There's a lot of damage. There's a lot of destruction. A lot of people are going through tough times right now. It's our job to make sure that they understand that the resources are there from the federal government, state government and the local level government and the private agencies, to ensure their proper recovery," Panetta said.   
During the meeting, people were also told by FEMA that if they can't afford to get a low-interest loan, they may have to consider being bought out by the federal government instead of trying to rebuild.