Alameda County to award unprecedented $7M to family of Oakland man left for dead at Santa Rita Jail
DUBLIN, Calif. - Alameda County has agreed to pay an unprecedented $7 million to the children of an Oakland man left languishing in his jail cell for three to four days before he was finally discovered dead, KTVU has learned.
Maurice Monk's daughter, Nia'Amore Monk, and son, Kyse Monk, will share the amount, according to settlement records filed last week in U.S. District Court in Oakland.
Monk's sister, Elvira Monk, acknowledged that was a lot of money.
"Yeah it is," she said Thursday. "But someone's dead behind it." 
She added: "I think they're trying to pay their way out. I think this right here will bring changes only because we fought so hard to get the videos and see exactly what happened to them. And it was disgusting. I wish I never would have seen it, but I'm glad it came out." 
Her 45-year-old brother was discovered dead of heart disease in his cell at Santa Rita Jail on Nov. 15, 2021.
But body camera video obtained exclusively by KTVU shows that deputies and Wellpath nurses had opened the door to his cell for several days before that, but never physically entered the room or asked him if he was OK, despite his nearly catatonic state. 
The video shows he had been lying there prone, half naked with a pool of urine at the foot of his bed, for days.
In fact, he had been there so long that the ink imprint of his jail shirt had stained his chest. Stacks of uneaten food trays and pills lay scattered on the floor. 
An internal sheriff's investigation found that some deputies forged the wellness check timelines and failed to identify plenty of signs that Monk had been in medical distress, according to Monk's wrongful death lawsuit. 
Elvira Monk said her biggest takeaway from her brother's death is learning the fact that there are a lot of people who simply don't do the work they are paid for.
"They're getting paid to do a certain type of job and they don't do it," she said. "I think it needs to be more training. Once a year or every two years, you need to get retrained on what you're supposed to do, how you're supposed to do it. And if you don't want to do that job, do something else. My brother lost his life because individuals didn't want to do their job the right way."
Monk had been arrested in June 2021 for verbally threatening a bus driver over not wearing his mask. He was put in Santa Rita when he didn't show up for a court date during the pandemic; the public defender's office said he was turned away at the door.
Monk suffered from schizoaffective disorder. 
Highest wrongful death settlement
This the highest wrongful death settlement in the county's history, according to a KTVU analysis of police payouts. 
The $7 million does not include the amount that Wellpath is expected to also pay the family. 
At this point, Wellpath has refused any responsibility, according to the family's attorney, Adante Pointer of Oakland.
Wellpath has repeatedly not responded for comment. Wellpath has a 5-year $250-million contract to provide healthcare at the jail.  
"An unprecedented display of callousness demands an unprecedented dollar amount," Pointer said. "We have to make it financially unfeasible for the county, in order to drive reform and prevent deaths like Mr. Monk's from ever happening again."  
Until Monk, the highest excessive force and wrongful death payouts by the sheriff's office had been $5.5 million paid to Stanislov Petrov, after two deputies beat him in a San Francisco alley in 2015; and $5 million to the Fremont family of Christian Madrigal, who hanged himself after being chained to a Santa Rita Jail door.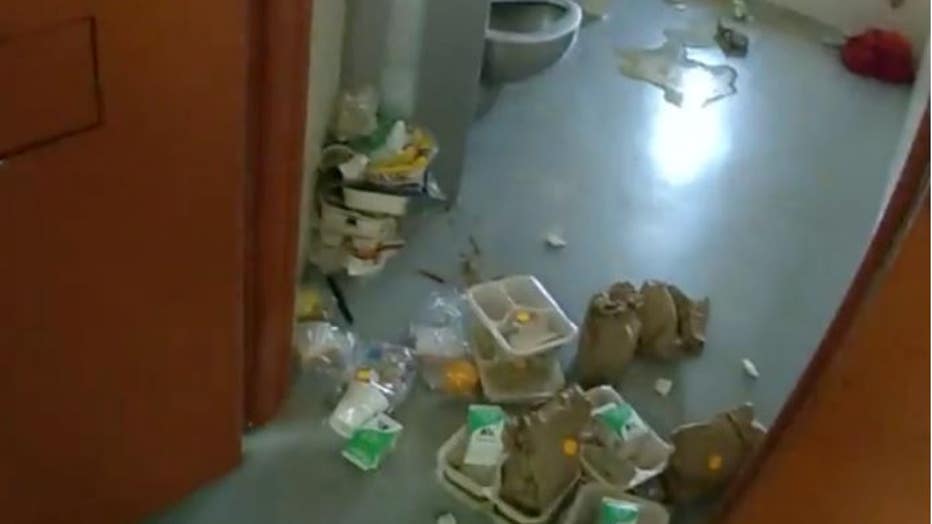 Alameda County sheriff deputies' body camera shows the uneaten food trays in Maurice Monk's cell at Santa Rita Jail. November 2021 
Oversight and payouts
Three years ago, KTVU conducted a Bay Area-wide police payout investigation and found this correlation: Agencies that have strict law enforcement oversight, such as Oakland and San Francisco, also have lower monetary payouts for wrongful death and excessive force suits.
Agencies will little to no oversight had higher payouts, KTVU's analysis found.
The Alameda County sheriff's Office has no such oversight and it had the highest dollar amount of payouts in the Bay Area.
Earlier this year, the sheriff's office also was ordered to pay a Black mother and daughters $8 million after a federal jury found that deputies unlawfully searched and handcuffed them outside a Castro Valley Starbucks on their way to taking one of the young women to a college math test in Berkeley.
The Loggervale family's payout was higher than Monk's, but their settlement dealt with constitutional rights, not excessive force.
Still, this year alone, Alameda County has paid at least $15 million alone to settle these two suits. 
Faith in Action member and Santa Rita Jail activist Bob Britton is pushing for strict oversight over the Alameda County Sheriff's Office. 
But he's frustrated because he feels his efforts are getting watered down.
Sheriff Yesenia Sanchez, who did not comment on Monk's death or the $7 million settlement,  campaigned on a progressive platform saying she supported civilian oversight of her office.
But according to Britton, her undersheriff spoke at a Board of Supervisors meeting, saying that this oversight isn't really needed anymore because Sanchez is a reformer. 
'It's amazing that the supervisors aren't concerned with these high payouts," Britton said. "And we don't know if any of these deputies suffered any discipline." 
Britton also fears that supervisors and residents will end up supporting a weaker form of oversight, where the oversight body would share a lawyer with the county.
Britton is pushing hard for an oversight body to have its own independent counsel.
"Weak oversight is worse than no oversight," he said.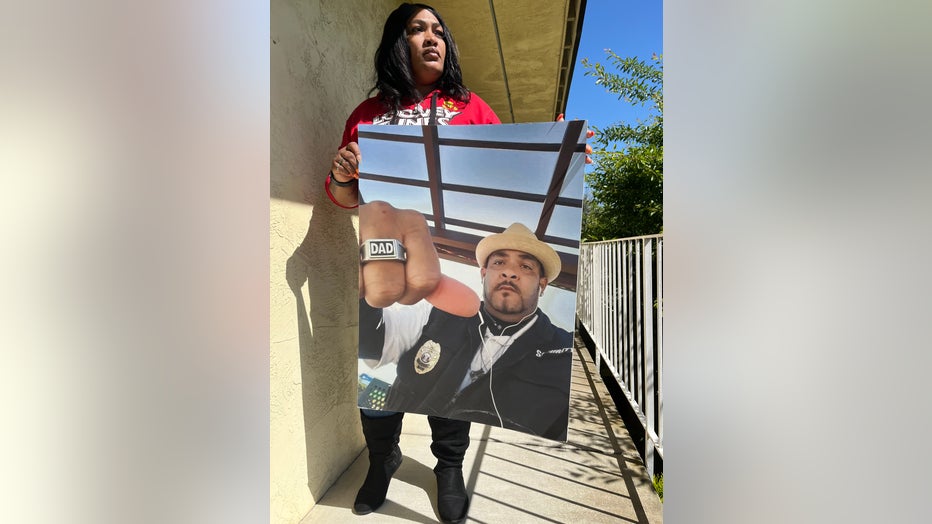 Elvira Monk holds a poster of her brother, Maurice Monk, who died in custody in Santa Rita Jail. 
Calls for outside investigation 
The story of Monk's death - which wasn't made public until about two years after his death – has gotten the attention of dozens of faith leaders in the Bay Area.
This week, more than 30 priests, rabbis and Muslim leaders, wrote the state Attorney General, the Alameda County District Attorney and the sheriff demanding answers on how Monk could have been left languishing like that.
They asked the state and county top prosecutors to conduct an independent investigation.
Neither office responded that they would look into the matter. 
Monk was the 57th in-custody death at Santa Rita Jail since 2014 at the time.  Since then, that number has grown to 68.
Lisa Fernandez is a reporter for KTVU. Email Lisa at lisa.fernandez@foxtv.com or call her at 510-874-0139. Or follow her on Twitter @ljfernandez.