Alaska hiker rescued thanks to viewers spotting him on bear webcam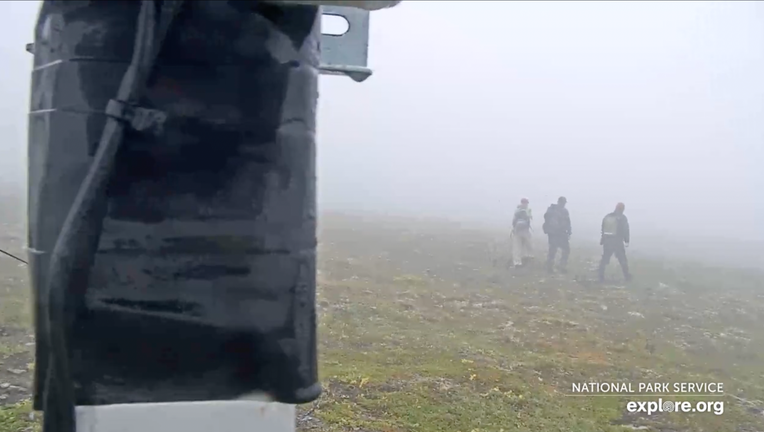 article
KATMAI NATIONAL PARK, Alaska - A lost hiker was rescued in Alaska thanks to viewers spotting him on a bear webcam.
The camera's owner, Explore.org, said on September 5, the unidentified hiker approached the webcam on Dumpling Mountain in Katmai National Park, Alaska.
The organization said the weather conditions were poor with limited visibility, strong wind and rain. 
RELATED: A Connecticut couple rescues a baby shark caught in a work glove
The video showed the hiker looking into the camera and giving a thumbs down signal. He left, returned to the camera, and audibly asked for help. 
Webcam viewers saw the hiker on the camera and alerted chat moderators who then alerted park rangers. 
Rangers then coordinated a search and rescue effort, arriving to the hiker more than three hours after he first appeared on the webcam. He was found unharmed and brought back to safety. 
RELATED: Tennessee officials warn public after people get 'dangerously close' to bear
"Webcam viewers were still watching it, to my surprise, actually, and they were paying attention, which was doubly surprising," Matt Fitz of Explore.org told USA Today. "You couldn't see any of the landscape. It would be extremely unlikely animals would be visible because you couldn't see very far."
This story was reported from Los Angeles.