Alleged serial San Francisco burglar apprehended: Police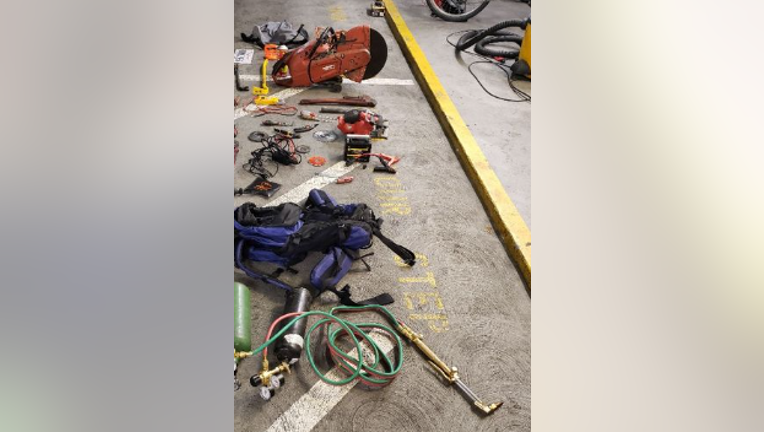 article
SAN FRANCISCO - A suspect in a string of burglaries throughout San Francisco has been arrested, officials said.
Matt Lake, 41, was arrested for a series of burglaries of businesses throughout the city for over a month. San Francisco police allege Lake is responsible for at least 10 burglaries, with four being done on the same day. 
Lake is also accused of breaking into a business in the same block on the same street on Dec. 2 and 4.
Police determined Lake as a suspect after they determined a similar modus operandi at each crime scene. A suspect would be seen fleeing each crime scene in a black sedan after stealing large amounts of money from the businesses' ATM, safe, and cash register.
SEE ALSO: San Francisco teen Japantown murder suspect charged as juvenile, awaiting arraignment, D.A. says
Lake allegedly caused property damage forcing himself through the buildings, according to officials. He was arrested without incident in the 200 block of Berry Street in a black sedan after a posted officer recognized him.
The first burglary occurred on Nov. 13 in the 2200 block of Taraval Street. Lake allegedly broke into another residence on the same street on the 16th, police said. On the 16th, Lake is accused of also breaking into a business on Ulloa Street and two separate businesses on Irving Street.
READ MORE: Missing Concord teen found dead near highway: Police
Police searched his vehicle and recovered multiple tools believed to have been used in the burglaries.
Lake has been charged with nine counts of burglary in the second degree, arson of a structure, arson of property, possession of burglary tools, and receiving stolen property.