'It's a disturbing situation.' Antioch police chief responds to racist texting scandal, officer shortage
ANTIOCH, Calif. - Antioch Police Chief Steven Ford faces an uphill battle.
He currently has a few dozen officers on leave due to major scandals involving racist text messages and criminal investigations conducted by the Contra Costa County District Attorney and the Federal Bureau of Investigations. 
These scandals have left the beleaguered department with far fewer officers on patrol and a community up in arms on how to address the department's problems.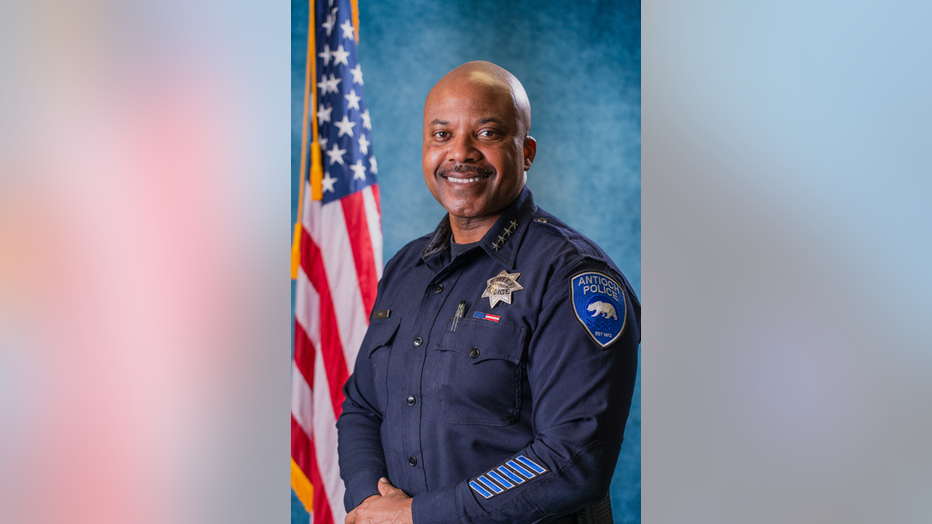 Antioch Chief of Police Steven A. Ford. | Courtesy of The City of Antioch
"People may feel that the organization should maybe shut down or crawl into a corner and just give up," he said. "We don't have that luxury. We have no choice, we have to do our job."
Currently, 38 Antioch police officers are on administrative leave and just 34 are actively patrolling the streets, Ford said.
The turmoil comes after a probe by prosecutors and federal investigators found racist, misogynistic and homophobic text messages sent among officers over two years. The ongoing scandal has prompted protests and lawsuits. It has also challenged the integrity of previous police investigations. The Contra Costa County DA's office has already dropped 40 cases tainted by the officers involved and hinted that there may be many more to come. The county's public defender wants even more cases to be dropped and has called for cases involving the officers caught up in the scandal to be dismissed.
But in an interview with KTVU Friday, Ford said he does not believe his police department as a whole is racist or unable to effectively operate.
"We can't sugarcoat the reality, he said. "We know a handful of officers have made some choices and decisions, but they are not indicative of the entire organization. I don't think it's a department-wide issue."
Ford said internal changes have already began including overhauling policies on cell phones, handling of police K-9s, and police use of force. He said other reforms are in the works.
The chief, who has been in his position for one year, acknowledged the department's shortcomings. Ford said he's not opposed to federal oversight.
"At this juncture, I'm open to embracing any and every resource that's available to us to get this organization back on track," he said. "We have to be accountable, so we can be credible in the eyes of the community we serve."
The department has recently restructured its patrol teams to handle the shortage of officers. Ford said there are no delays in officers' response times or gaps in investigating violent crimes.
PREVIOUS COVERAGE:
In about a week, Antioch will launch a crisis response team that will help take the load off of the police department by handling non-violent crimes and mental health-related calls.
While at least seven officers are set to graduate from the police academy and join the ranks in Antioch, Ford said rebuilding the department requires a change in psychology and culture.
"We want to make sure that the community is familiar with who we are, what we stand for and most importantly what our purpose is as a forward-thinking policing organization," Ford said. "The pushback that we're going to experience – it's warranted. Let's be clear, people expect us to behave and function in a certain way."
To that end, Ford said he's partnering with the NAACP to develop monthly forums to engage and build bridges with underserved communities or those neighbors who may be afraid of the police.
"The number one thing is restoring trust in the community," Ford said. "That's the number one thing."
Brooks Jarosz is an investigative reporter for KTVU. Email him at  brooks.jarosz@fox.com and follow him on Facebook and Twitter @BrooksKTVU