Arrest made in SF Tenderloin arson started with toilet paper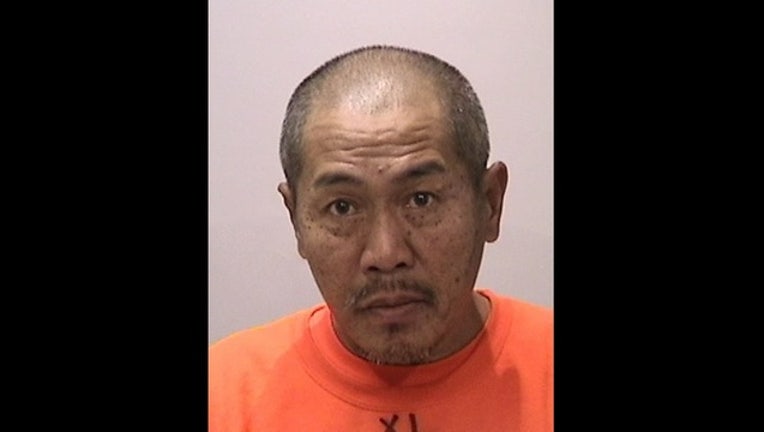 SAN FRANCISCO (KTVU) - We reported on an arsonist caught on camera in a San Francisco Tenderloin market earlier this week. Now San Francisco police say they've made an arrest. 
58-year-old Atxay Phongvichith, of San Francisco, was arrested Tuesday night. Police said they responded to the 1000 block of Polk Street at about 10:50 p.m. to a report of a possible arson suspect on the premises.
The person reporting the suspect said they saw a news story about the case of an arson over the weekend, just blocks away at the MidCity Market on the 800 block of Geary Street. The person reporting the suspect said they believed it was the man police were looking for.
According to SFPD, they took Phongvichith into custody without incident.
Early Sunday morning, the suspect was seen on surveillance camera video apparently lighting toilet paper on fire inside the Tenderloin market.  As many as 15 people were inside the market as the arson took place. The market also has a taqueria inside.  
San Francisco Fire Department investigators said the act was intentional, but told KTVU it did not appear to be connected to any other incidents, including the recent rash of fires in Golden Gate Park. 
Eyad Shqair, MidCity Market's owner, said he's been in business 12 years and had never seen anything like it. 
Phongvichith was booked into San Francisco County Jail and faces two felony arson charges along with a misdemeanor of failure to register as an arson offender.