Bill allowing Amsterdam-style cannabis cafés passes California Assembly
SAN FRANCISCO, Calif. - A State Assembly bill that would allow Amsterdam-style cannabis cafés where customers would be permitted to consume the tranquilizing herb onsite, received broad partisan support on Wednesday, passing the assembly 64-9.
While onsite cannabis consumption is allowed in certain circumstances, AB 374 would permit the sales of non-cannabis-infused products and allow for a more inviting and coffee shop-style experience. Current law bans the sale of non-cannabis related products.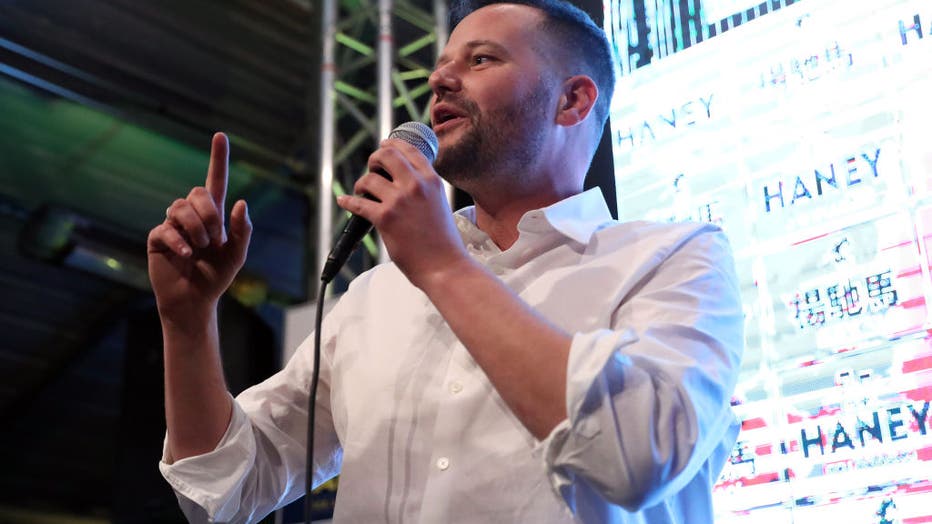 SAN FRANCISCO, CA - FEBRUARY 15: California State Assembly candidate Matt Haney talks to his supporters as he takes the lead in votes during election night party at District Six in San Francisco, Calif., on Tuesday, February 15, 2022. (Scott Strazzan
"Lots of people want to enjoy legal cannabis in the company of others, and many people want to do that while sipping coffee, eating a scone, or listening to music," said State Assemblymember Matt Haney (D-San Francisco), the bill's author. "There's absolutely no good reason from an economic, health, or safety standpoint that the state should make that illegal. If an authorized cannabis retail store wants to also sell a cup of coffee and a sandwich, we should allow cities to make that possible and stop holding back these small businesses."
Haney sees the bill as one that will build on California's deep roots in cannabis culture and set the state on a path to better compete with Amsterdam – a city of 1.4 million people located in the Netherlands that is also known for its cannabis culture. Amsterdam currently has over 700 cafés that permit onsite cannabis use, which rake in an estimated $1 billion annually.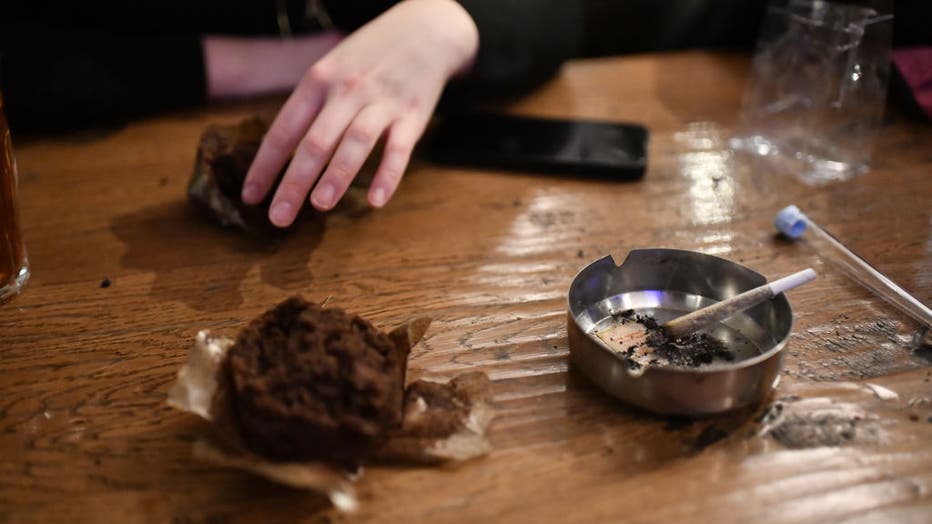 AMSTERDAM, NETHERLANDS - DECEMBER 10: Marijuana cigarettes in inside the Coffeeshop on Red Light District on December 10, 2022 in Amsterdam, Netherlands. De Wallen, Amsterdam's red-light district, is internationally known and one of the main tourist
Haney hopes the bill will help move the cannabis industry out of a "pharmacy-like business" where customers simply pick up their supplies at a dispensary and leave, into one that is more sociable. He also hopes the bill will allow the currently struggling cannabis industry a greater opportunity to diversify its businesses and to promote tourism in downtown areas and other struggling business districts across the state.
"California's small cannabis businesses are struggling," Haney said. "Issues like over-saturation, high taxes, and the thriving black market are hurting cannabis businesses who follow the rules and pay taxes."
Nightlife industry groups are excited about the bill's potential.
"Allowing cannabis lounges the commonsense option to sell food and beverage that isn't 'prepackaged' and giving them flexibility to provide entertainment will give a much-needed lifeline to legal cannabis retailers who are struggling mightily to survive in the industry," the California Nightlife Association said in a statement of support to legislators. "Additionally, this bill will give our communities new, exciting opportunities to offer arts and entertainment in spaces where it was previously impossible to do so economically." 
The bill, however, is currently facing opposition from major health-related industry groups such as the American Cancer Society Cancer Action Network, the American Heart Association and the American Lung Association.
"This bill could essentially turn a cannabis establishment into a restaurant and potentially force workers to accept exposure to toxic chemicals in order to keep their jobs," the three groups said in a letter of opposition to lawmakers. "Workers should not have to choose between their health and a good job. California has fought hard to protect workers and ensure a safe, healthy, smoke-free work environment. AB 374 will undo that by re-creating the harmful work environments of the past." 
The bill now moves to the State Senate for approval.