Cal and Stanford headed to the ACC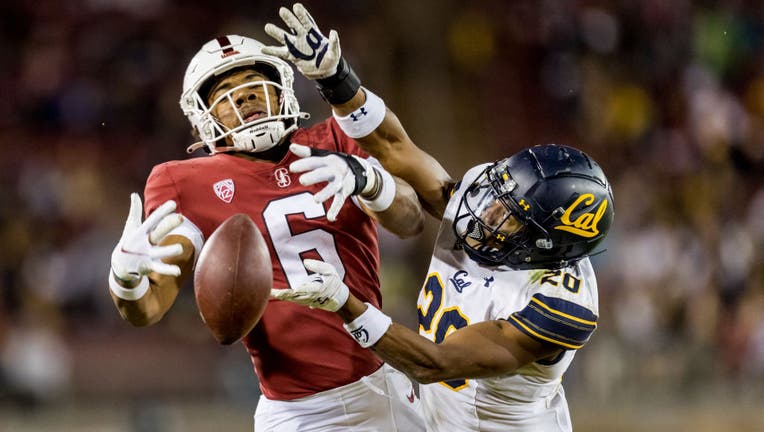 article
BERKELEY, Calif. - Cal and Stanford are headed to the Atlantic Coast Conference after ACC presidents and chancellors voted to add the two schools Friday morning, the conference announced.
The addition of Cal and Stanford – as well as Southern Methodist University in Dallas, Tex., which was also added to the ACC on Friday – will bring the conference to 17 football teams and the new additions will start in 2024. 
"We are thrilled to welcome three world-class institutions to the ACC, and we look forward to having them compete as part of our amazing league," said ACC Commissioner Jim Phillips in a press release. "Cal, SMU and Stanford will be terrific members of the ACC and we are proud to welcome their student-athletes, coaches, staff and entire campus community, alumni and fans."
UC Berkeley Chancellor Carol Christ said she was "very pleased with the outcome."
"We are confident that the ACC and its constituent institutions are an excellent match for our university and will provide an elite competitive context for our student-athletes in this changing landscape of intercollegiate athletics," Christ said in a statement
The move comes after UCLA and USC left the Pac-12 for the Big Ten in June, essentially marking the beginning of the end for the Pac-12 conference.
The University of Oregon and the University of Washington also left the Pac-12 for the Big Ten nearly a month later in August.
The Big Ten conference features many heavy hitters in college football, including the Ohio State Buckeyes, Michigan Wolverines and Penn State Nittany Lions. 
The Atlantic Coast Conference features teams such as the UNC Tar Heels, Florida State Seminoles, Louisville Cardinals, Syracuse Orange, Clemson Tigers and others. 
Stanford's president welcomed the move and the competition it will bring. 
"Student-athletes come to Stanford to pursue their highest academic and athletic potential, and joining the ACC gives us the ability to continue offering them that opportunity at a national level," Stanford President Richard P. Saller said.
The move is also welcomed by the Cal football's coaching staff. 
A coach with the Cal football team told KTVU's Bailey O'Carroll that the team is excited and doesn't foresee travel being an issue. The coaches are telling the players this is what travel looks like in the pros.